A quick note before we talk about this deliciously addictive sweet potato casserole: 
If you've been looking to start a food blog or switch hosting providers, BlueHost is offering some great sales for Thanksgiving, Black Friday, and Cyber Monday. Hosting will be as low as $2.95/month, with certain add-on services (privacy protection, back-up, themes, etc.) discounted by 50% as well! You can read my thoughts on BlueHost in my How to Start a Food Blog guide, and also find out my recommendations as far as WordPress vs. Blogger, themes and blog design, back-up, and more.
Now on to the food!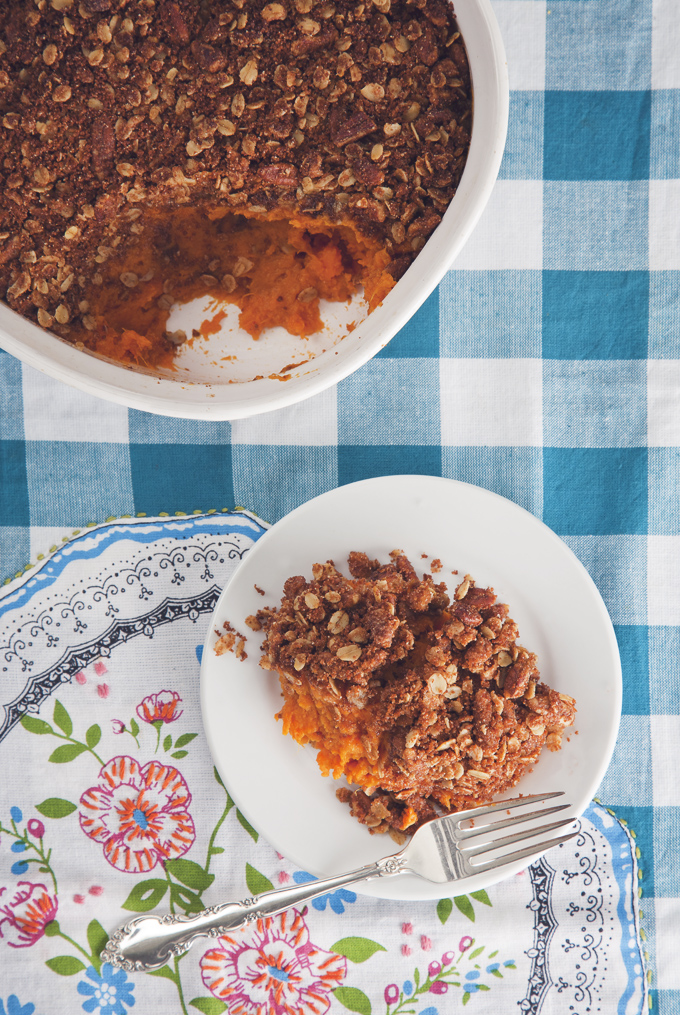 I do my fair share of batch cooking, whether that means doubling dinner for lunches the following day, or making a gigantic pot of soup to eat throughout the week with plenty to freeze for later too. I love leftovers, and at least a couple of times a week, you can find me enjoying roasted veggies for breakfast from the night before, or tofu stir-fry served over mixed greens. I was totally that girl who would happily eat cold pizza for breakfast. Now that I think about it, it's sort of strange—I live for dessert, but I lean more savory for breakfast. Maybe that's my way of balancing my meals?
One thing I overlooked and underestimated, however, is a good make-ahead casserole. And actually, I've overlooked casseroles in general. I can't even tell you how nice it is to open the fridge and realize all I have to do is pop that sucker in the oven, prep a quick salad to go with it, and maybe an easy source of plant-based protein (give me ALL THE BEANS), and dinner is served! Divide and conquer.
…