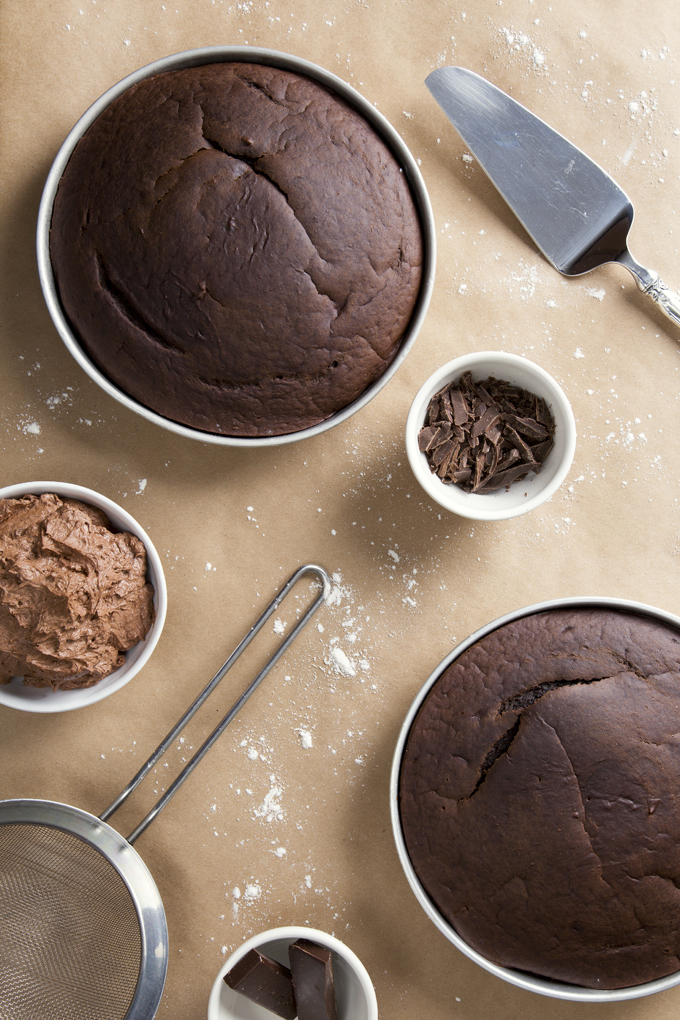 A few words before we get to this chocolate cake…
I was just about done writing this post Friday morning when Aaron noticed sudden swelling around my neck and throat. I have no idea how I didn't feel it; I must have been really in the writing zone. Long story short(er), we spent the last two days in urgent care, which sent me straight to the ER, and then finally to the hospital very, very late last night for observation and a biopsy (that never happened). A CT scan, round after round of blood work (all normal), no food or water, and eight doctors later (a rant for another post), we're exhausted but told that it's a very large thyroid cyst. We're switching hospitals because my experience was so frustrating. I will need to see an endocrinologist to get further testing to try to determine the root cause and a treatment plan as soon as possible this coming week. I came home this afternoon and downed a green juice for my immune system after all of those hospital germs, and then a giant piece of this 2-layer chocolate cake for my soul. Both seem to be helping.
All of this is to say I'm going to do my best to keep up with regular posting because it keeps me sane and I have some awesome recipes I can't wait to share, but there may be some unplanned radio silence while we get this sorted. Fingers crossed though, no more ER visits, preferably ever.
…