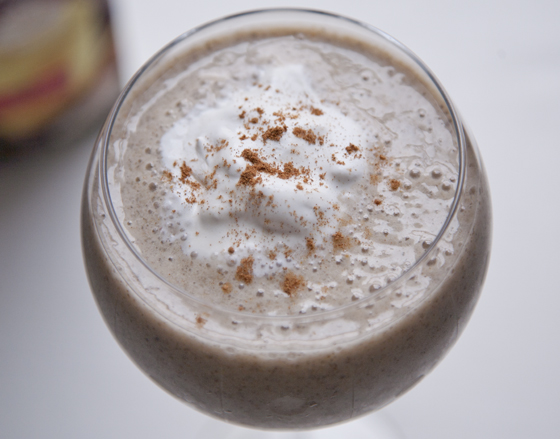 I kind of wish this post title said "spiked" instead of "spiced". Alas, I drank this smoothie well before noon and I try to keep my workdays sober over here. It's bad enough I sometimes take a shower and then put my pj pants back on in the morning.
What? It's what happens when you work from home and your harshest fashion critic is a 4-year-old puggle.
Anyway, during my impulse-filled trip to Whole Foods over the weekend, I spotted a new-to-me eggnog – coconut milk! I'm not sure I've ever really had the real deal when it comes to eggnog, but every year I look forward to Soy Nog, and this was equally delicious and a fun way to kick off the week.
Spiced Eggnog Smoothie
1/2 C. Coconut Milk/Soy Nog
1/2 C. Unsweetened Vanilla Almond Milk
1/2 Banana (preferably frozen)
1 Tbs. Chia Seeds
1/2 Tsp. Pumpkin Pie Spice
1/2 Scoop Protein Powder (optional)
Handful of Ice Cubes
Blend and enjoy!
In case you're interested, this is what the coconut milk nog carton looks like: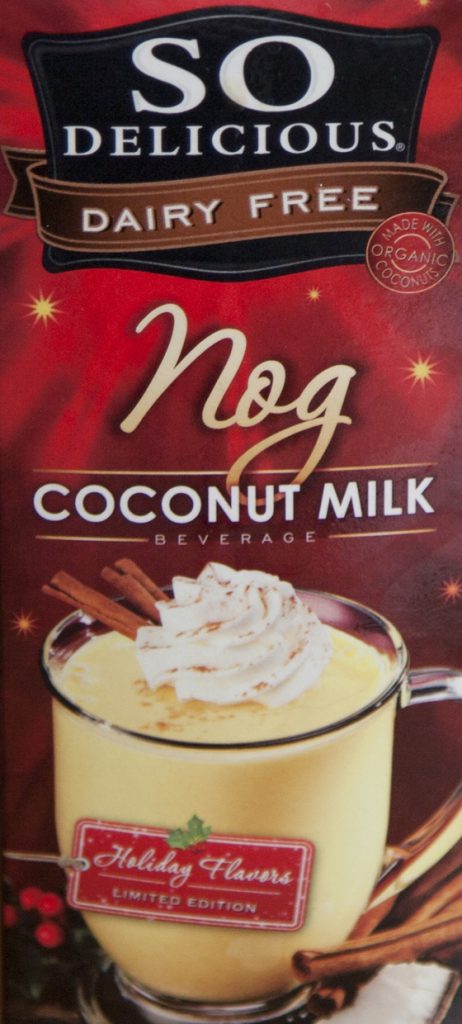 I suggest you pick some up stat. And feel free to spike it while you're at it.
…
Eggnog seems to be one of those things that people either love or hate. So, do you love it or hate it? Have you tried the coconut milk or soy nogs? If so, what did you think?
Similar to pumpkin and apple cider, I'll put eggnog in everything for a few weeks out of the year, and then quickly move on to the next seasonal trend. Once this carton is gone (give me another day), I plan on purchasing some Soy Nog, just to make sure I'm not missing out.