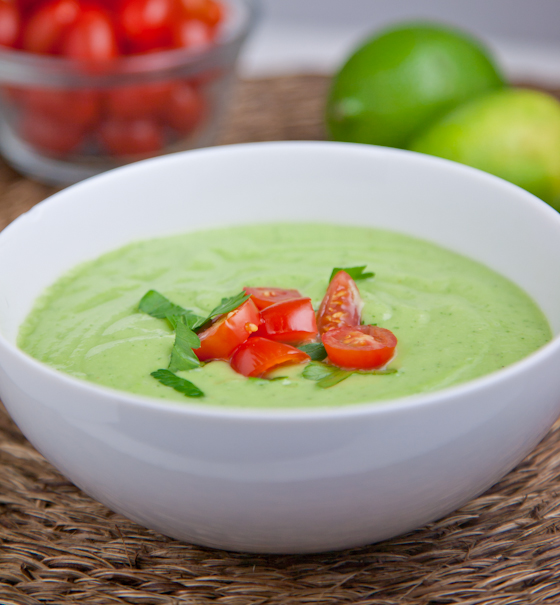 My summer eating preferences have finally kicked in, after last week's ridiculously warm streak of weather. Unfortunately, I woke up to temps in the low 20s around Boston this week, with the wind chill around 12 degrees. Seriously?!
The tulips that are now in full bloom are taking it hard, the squirrels aren't sure if they should start hoarding acorns again, and I'm just generally annoyed. And of course, my new patio furniture arrived late last week. Now I get to stare longingly at it from my window.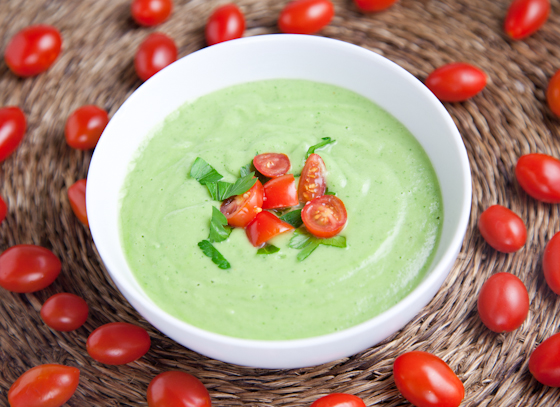 I think it's supposed to warm up to "normal" temps throughout the week (although, what is "normal" these days?), which is an especially good thing, because I have a giant bowl of chilled cucumber avocado soup sitting in my fridge. Oh, and a couple of sorbet recipes in the works for later this week. Like I said, my cravings for summery foods kicked in just in time for the weather to do a complete 180, and then quickly retreated as I stepped outside to discover winter was back with a vengeance.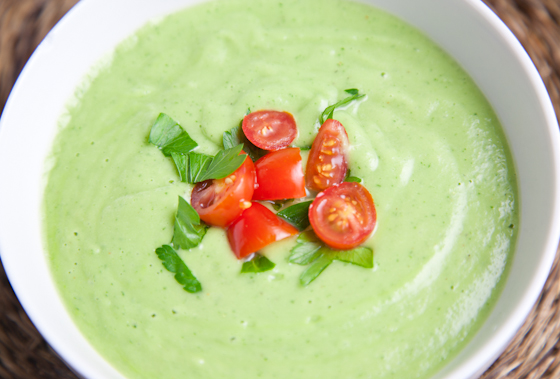 I hope it's warmer where you live, but if not, this chilled soup is still pretty fantastic. It's also insanely simple – cucumbers, avocado, lime juice, and water. You can have some fun with add-ins, like cilantro and chopped tomatoes, or even a little fresh salsa or corn added on top just before serving.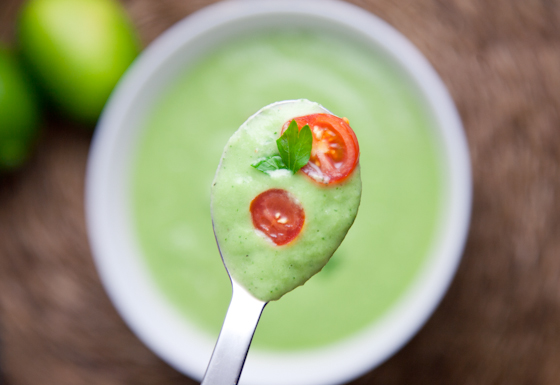 So, crank up the heat, stop staring at your shiny, new outdoor furniture, and chill out (literally) with a bowl of refreshing cucumber avocado soup. It'll be "real" summer before we know it.
P.S. Can't get enough of the chilled cucumber avocado goodness? Try my latest recipe with lemon, dill and chives. It's extra creamy!

Chilled Cucumber Avocado Soup
Raw cucumber avocado soup that's vegan, gluten-free, and so simple to make! All you need to do is blend a handful of ingredients!
Author:
Amanda Maguire | Adapted from the Candle 79 Cookbook
Recipe type:
Soup, Gazpacho
Cuisine:
Vegan, Gluten-Free, Raw
Ingredients
1 lb. Organic Cucumbers, roughly chopped
2 Small Avocados, cut into small pieces
¼ C. Fresh Lime Juice (about 2 limes)
¾ C. Water
1 Tsp. Sea Salt
½ Tsp. Black Pepper
Chopped Tomato & Cilantro for Garnish (optional)
Instructions
Place the cucumbers, avocados, lime juice, water, sea salt, and pepper into a blender.
Process ingredients until smooth.
Taste and add more salt/pepper if you like.
Transfer the soup to a large bowl or tupperware and chill in the fridge for at least an hour before serving.
Garnish with fresh, chopped tomato and cilantro if you like.
Notes
If you're not using organic cucumbers, be sure to peel them to remove that waxy skin and as much of the pesticides as possible.
If you're a big fan of cilantro, feel free to blend a handful (1/4 - ½ C. or so) directly into the soup.
I use a
Vitamix blender
and love it.