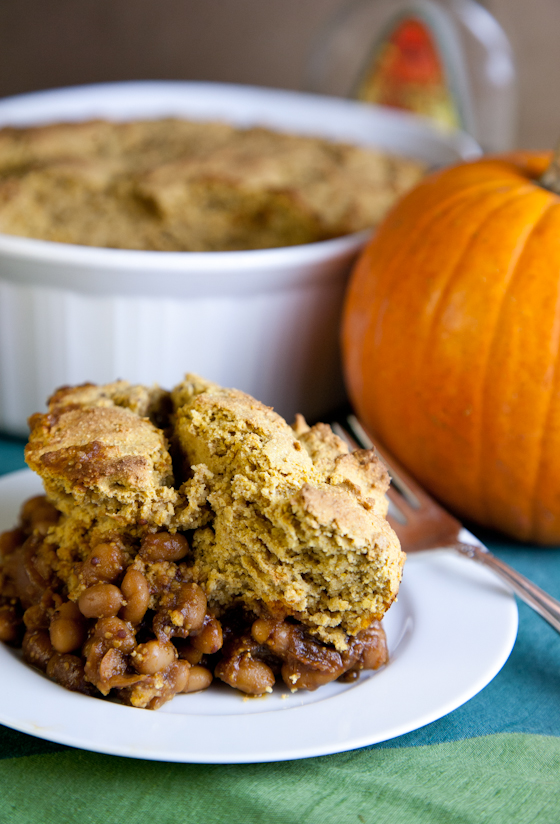 When Christy asked me if I'd be interested in doing a post for her Cooking Tool of the Month, my mind immediately went to a cornbread baked bean casserole. I don't know why I didn't think of it before (maybe because I was too busy eating hummus?), but it makes perfect sense. You save time, minimize dirty dishes, and for me, it was the perfect excuse to bake that pumpkin maple cornbread I've been dreaming up for months.
Head on over to The Blissful Chef for the recipe!
And stay tuned for that cookie recipe I promised. It's just about done!