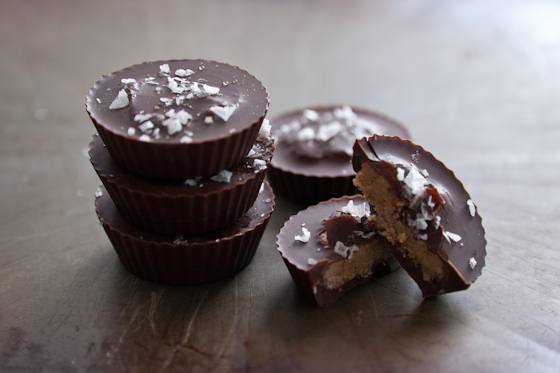 Sea-salted dark chocolate vanilla maple almond butter cups.
I'll give you a minute to process that.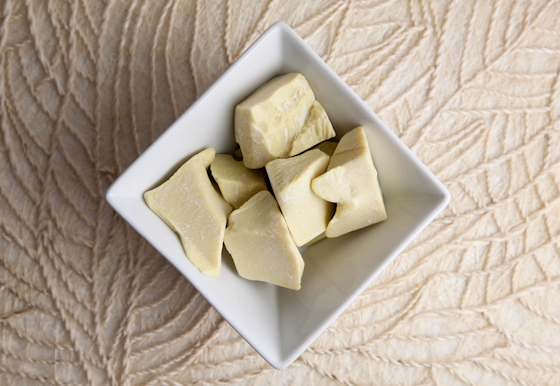 Aaron's 30th birthday was this past weekend and I knew I had to come up with something for dessert that would wow him. It had to involve chocolate and some sort of nut butter (his favorites), and should probably pair well with bourbon, which tends to be his drink of choice on special occasions.
I'm new to the wonderful world of homemade chocolate, probably in part because it took me a little while to work up to spending the money on good quality, organic raw cacao butter (I use this brand). However, let me tell you – that stuff is money very, very well spent. The chocolate it creates is ridiculously silky and smooth and oh-so-decadent.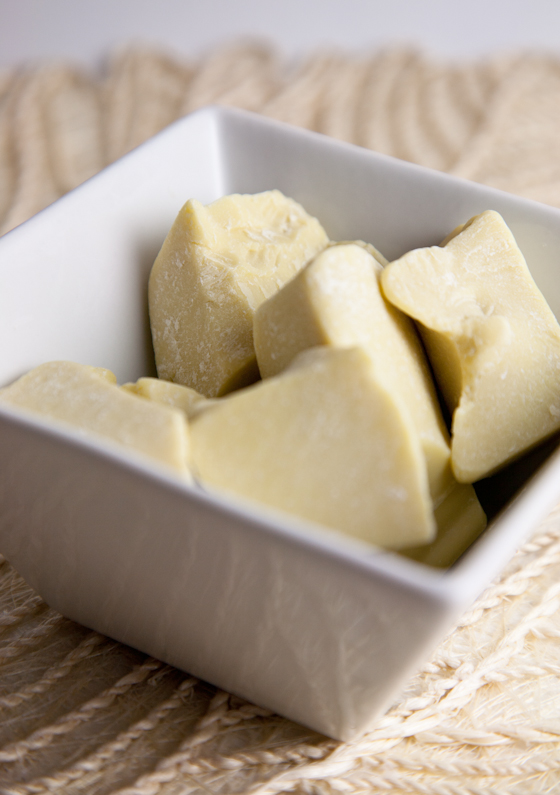 And the vanilla maple almond butter filling…it's just incredible with the dark chocolate and a generous sprinkle of flaked sea salt. If you've made homemade nut butter before, you'll know that it gets fairly solid after being refrigerated, and this makes it perfect for molding between layers of rich chocolate.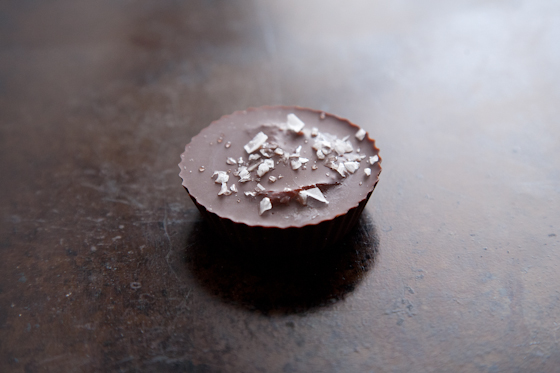 I gave the almond butter cups to Aaron after we celebrated his birthday at dinner. I thought they were good, but I'm always a little anxious to see how other people will react. He was completely silent for a good twenty seconds as he took his first bite. Then another bite, and more silence. And finally, after a small sip of bourbon, he declared them to be one of the best things I've ever made.
I'll let you in on a little secret though: it's mostly all about the ingredients, and that cacao butter is magical.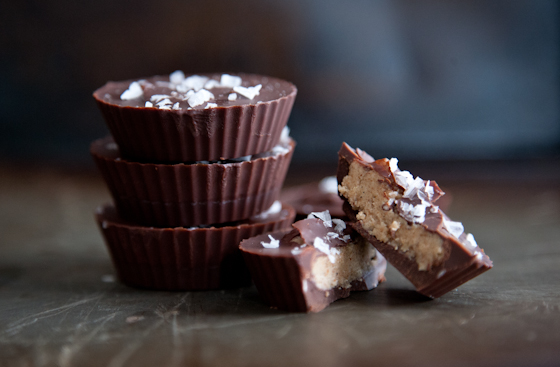 These are pull-you-in-the-moment, make-you-lose-your-words, bites of pure bliss. You absolutely must make these.
Sea Salt Dark Chocolate Vanilla Maple Almond Butter Cups
You may never want to buy pre-made chocolate again.
Serves:
12 almond butter cups
Ingredients
140 grams cacao butter
¾ cup raw cacao powder, sifted
½ cup + 2 tablespoons coconut sugar, ground into powdered sugar using a high-speed blender
pinch of fine sea salt
½ cup vanilla maple almond butter (see recipe link in post)
flaked sea salt for finishing
Instructions
Line a muffin tin with 12 silicone baking cups and set it aside.
Add the cacao butter to a medium saucepan and melt it over the lowest heat setting.
While the cacao butter is melting, whisk together the cacao powder, powdered coconut sugar, and pinch of fine sea salt in a separate bowl.
Once the cacao butter has melted, whisk in the dry ingredients until well-combined.
Turn off the stove and spoon approximately ¾-1 tablespoon of the chocolate into each muffin tin.
Place the muffin pan in the freezer for 10 minutes to allow the chocolate to firm up slightly.
Next, spoon about ½ tablespoon of the nut butter into each of the muffin tins. I used my hands to form it into flat patties so that the next layer of chocolate would go on smoothly.
Cover the nut butter with another ¾-1 tablespoon of the melted chocolate and return the pan to the freezer for another 5 minutes.
Finally, sprinkle the almond butter cups with a few flakes of sea salt and place them back in the freezer for 15-20 minutes, or until the chocolate is completely solid.
Pop the almond butter cups out of the silicone muffin liners, transfer them to a container, and store them in the fridge.