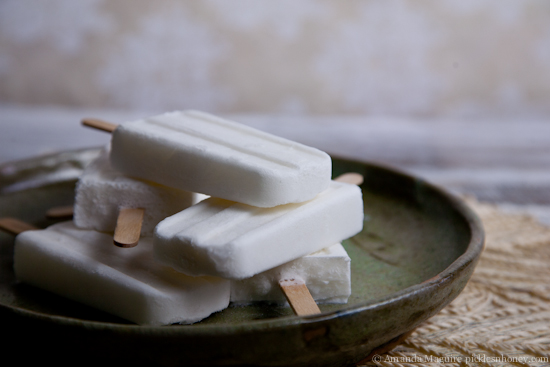 I am still very much loving my long-awaited popsicle molds. The only thing is – I'm stuck in a coconut rut. I haven't made a single non-coconut popsicle.
I thought about it. And I thought about it some more. And then I tried one of those Trader Joe's coconut water popsicles. Have you tried them yet? Oh my, those are ridiculously good. There was one particularly hot and humid day the other week where I ate two first thing in the morning and called them breakfast. Don't judge me.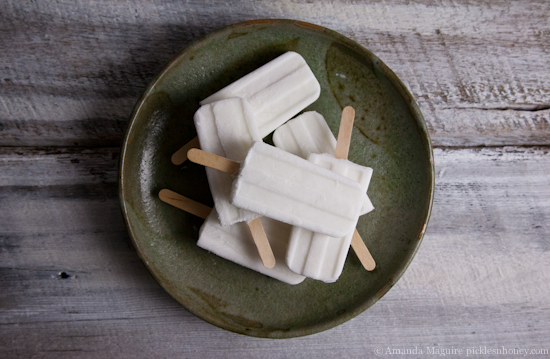 But I have a popsicle mold, and although delicious, the Trader Joe's Fruit Floes are pretty heavy-handed with the sugar. So, I set out to make my own.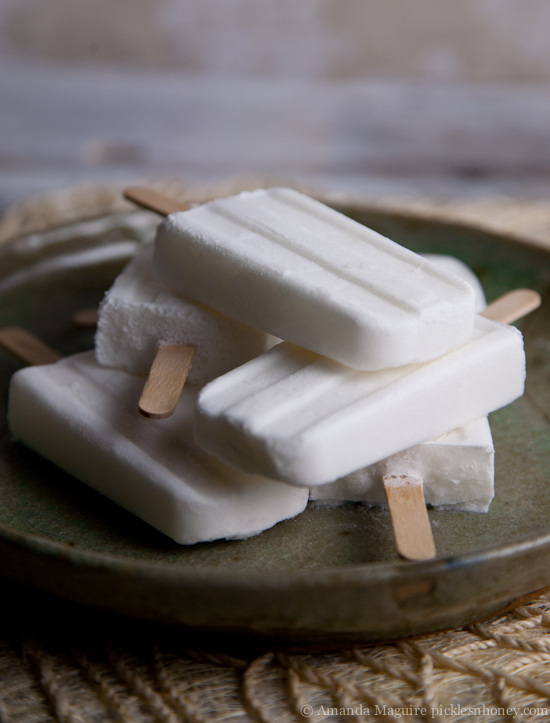 My version is a lot creamier than the Trader Joe's popsicles because I decided that the coconut cream was so freaking good, I couldn't stop adding it and used the entire can. However, it's easy to switch up the proportion of coconut cream to water to create a lighter, less decadent popsicle if you'd like. I'm thinking using two parts coconut water to one part coconut cream would create a perfect post-gym treat.
Bonus: coconut is naturally on the sweeter side, so you really don't even need any added sugar at all. Take that TJ's Fruit Floes!
Coconut Popsicles (Vegan & GF)
A homemade version of the Trader Joe's Fruit Floes Coconut Water Popsicles. Simple and without processed sugar.
Serves:
approximately 10 popsicles
Ingredients
1½ cups plain coconut water
14 ounces coconut cream (or 1 can of TJ's brand)
⅓ cup unsweetened coconut flakes
¼ teaspoon xanthan gum (optional)
stevia or other sweetener to taste (optional)
Instructions
Add the coconut water, coconut cream, and xanthan gum (if using) to a blender and blend on low until combined. The xanthan gum is optional, but will help to keep ice crystals from forming.
Add in the coconut flakes and pulse briefly until just incorporated.
Taste and adjust the sweetness if you like.
Pour the mixture into popsicle molds and freeze for a few hours, or until completely frozen.
Briefly soak the popsicle molds in very warm water to release the popsicles and enjoy!
Non-coconut-flavored popsicles coming soon!