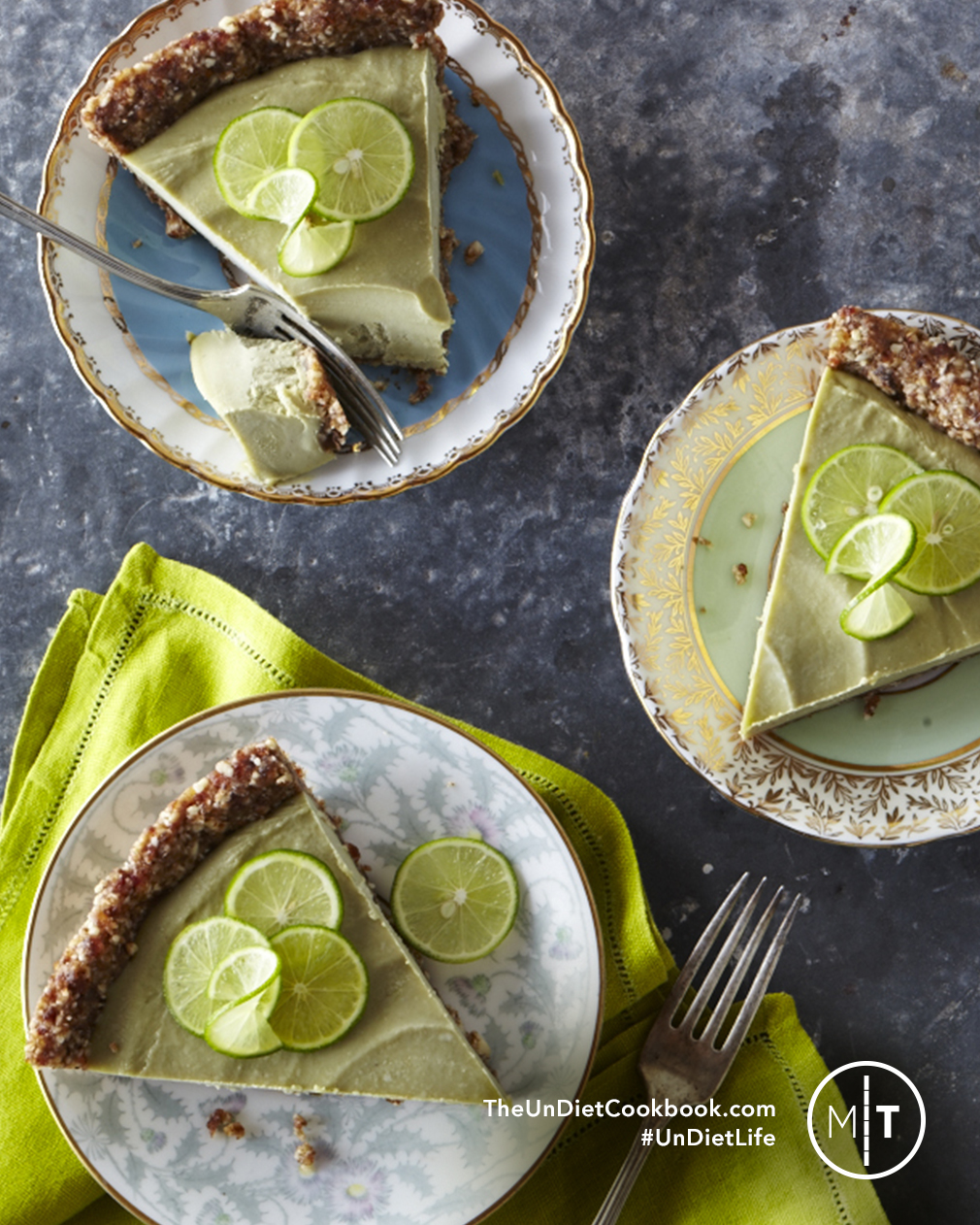 One of the perks of being a food blogger is that I get the opportunity to receive review copies of new cookbooks. There are a lot of them; however, only a very select few earn spots on my small kitchen shelf. Over the next few weeks, I'll be sharing recipes from the new books that really are something special.
The first cookbook is from my teacher and mentor, Meghan Telpner. You may know her from her first book, UnDiet, or her popular Academy of Culinary Nutrition (where I received my certification!). I've had the privilege of knowing Meghan for the last year and a half and let me tell you—she is the real deal and every bit as knowledgeable and bubbly as you'd imagine. Girl's also got integrity in spades. To give you an example: shortly after I launched my SEO for Food Bloggers eBook, I submitted it for sale on her ACN website. Meghan emailed to tell me she loved it so much she wanted to buy her own copy through Pickles & Honey to use for her site re-design, despite already having a review copy. That's the type of person she is.
It was Meghan's UnDiet lifestyle book that prompted me to become a Certified Culinary Nutritionist, and this latest UnDiet Cookbook is the natural successor to UnDiet. What I love about the recipes is that not only are they wholesome and delicious, but they're also extremely simple. If you've ever thought, "I want to eat better/vegan/gluten-free/etc, but I don't have the time", this is the cookbook for you. The recipes are the opposite of fussy and whether you're soy-free or grain-free, there's something for everyone.
Naturally, I gravitated towards dessert! This key lime pie is right up my alley: 10 ingredients, no-bake, and sweetened with dates and pure maple syrup. I'm a sucker for tart, citrusy desserts and this one hits the spot. I hope you'll give it a try!

Raw Key Lime Pie
This raw and vegan key lime pie requires only 10 ingredients and 25 minutes of prep work. It's made entirely of whole foods and unrefined, natural sugars too!
Recipe type:
Dessert, Pie
Cuisine:
Vegan, Raw, Soy-Free, Grain-Free
Ingredients
Crust:
1 cup dried dates
½ cup whole almonds, coarsely chopped
½ cup whole pecans, coarsely chopped
¼ cup unsweetened shredded dried coconut
1 Tbsp coconut oil
Pinch of sea salt
Filling:
2 cups cashews
¾ cup fresh lime juice
½ cup maple syrup
⅓ cup melted coconut oil
1 tsp matcha powder (optional for color only)
1 tsp pure vanilla extract
Garnish:
6 key limes, sliced (optional)
Instructions
Put all the crust ingredients into a food processor, and process until the ingredients can just stick together. You shouldn't have a gooey mess. Stop and scrape down the sides as needed. Press the crust mixture into the bottom and up the sides of a 9­inch glass pie dish.
Place all the filling ingredients in your high-speed blender or food processor and blend until the filling is completely smooth and creamy.
Pour the filling evenly over the pie crust, smooth with a spatula. Place the pie in the freezer covered to set for at least 3 hours, or overnight if possible.
Let the pie sit at room temperature for 10 minutes and garnish with key limes before serving.
Notes
Excerpted from
The UnDiet Cookbook: 130 Gluten-Free Recipes for a Healthy and Awesome Life
by Meghan Telpner. Copyright © 2015 Meghan Telpner. Photography Copyright © 2015 Maya Visnyei and Catherine Farquharson. Published by Appetite by Random House, a division of Random House of Canada Ltd., a Penguin Random House Company. Reproduced by arrangement with the Publisher. All rights reserved.
---
P.S. If you're interested in the Academy of Culinary Nutrition, I wrote a review here. You can also contact me with specific questions. I'm happy to share my experience and really feel like it was a game-changer for me.
P.P.S. My mom, who always tells me P&H recipes have "too many special ingredients"—even though we shop at the EXACT SAME grocery stores in Boston!—has been cooking from The UnDiet Cookbook. So, if that's not a testament to it being approachable, I don't know what is. And for the record, Mom—my recipes are not complicated! <3