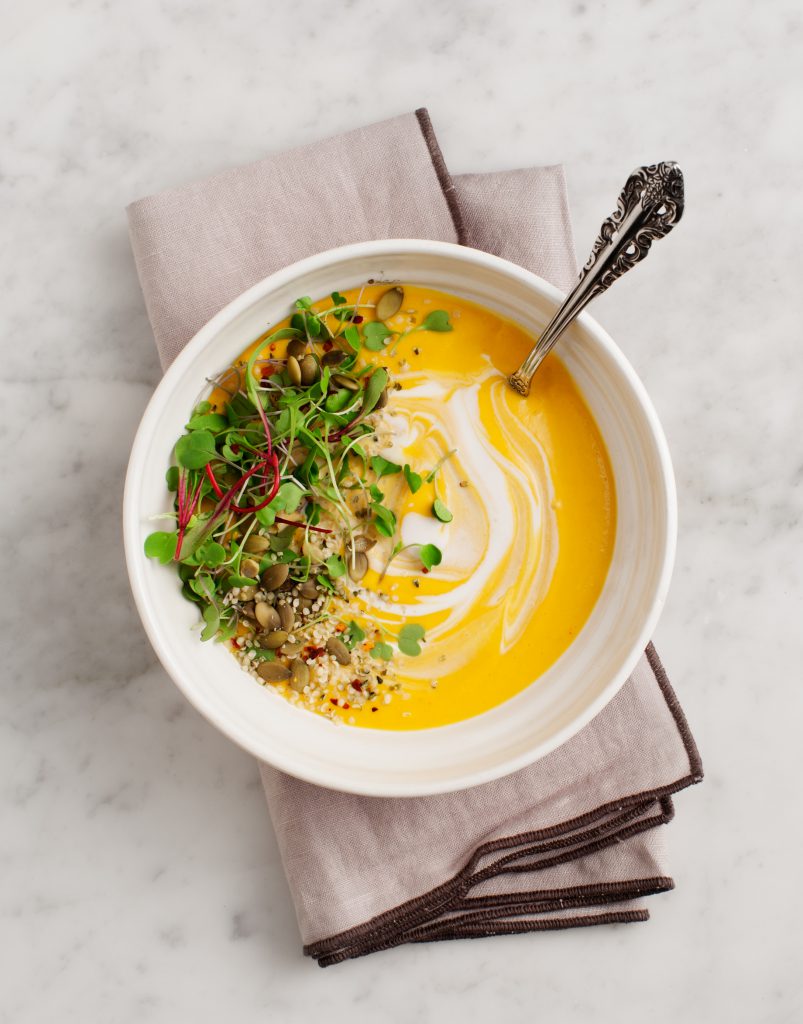 Don't you just love it when recipes are quick, simple, good for you, satisfying and easy on the eyes?
This 10-ingredient Carrot Gazpacho soup is all of those things and then some. I wish I could take credit for the recipe, but it's all thanks to the very talented Jeanine Donofrio of the new Love and Lemons Cookbook (and the blog by the same name).
You guys…this cookbook is everything. And that's coming from someone who's fortunate enough to get her hands on a whole lot of cookbooks.
I'm a sucker for good typography (thanks to Aaron being a logo designer) and this one has some seriously gorgeous type. But beyond that, I'm smitten with the concept, which has recipes thoughtfully arranged by ingredient (apples all the way through zucchini!) and accompanying notes about seasonality. So, say you have a big bunch of carrots and you're not sure what to make with them, you can simply flip to the carrots chapter and choose from a handful of beautiful meals.
That's exactly how I chose this easy gazpacho with lemongrass. (note to self: use more lemongrass)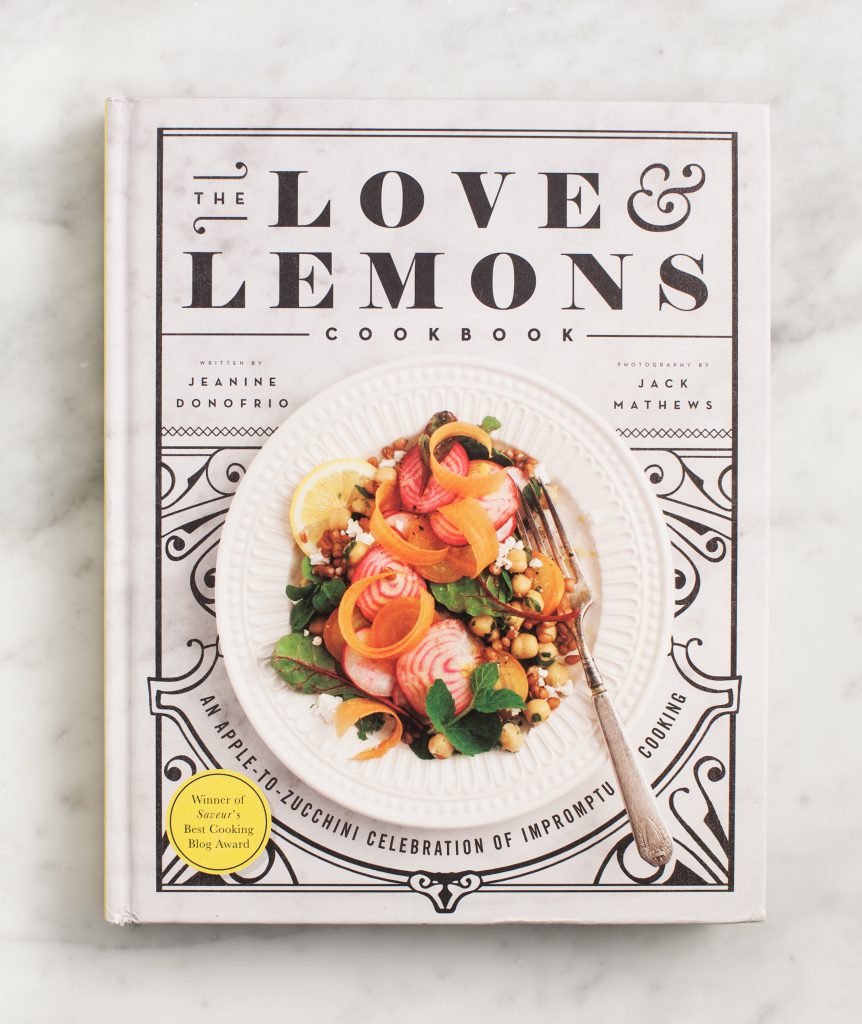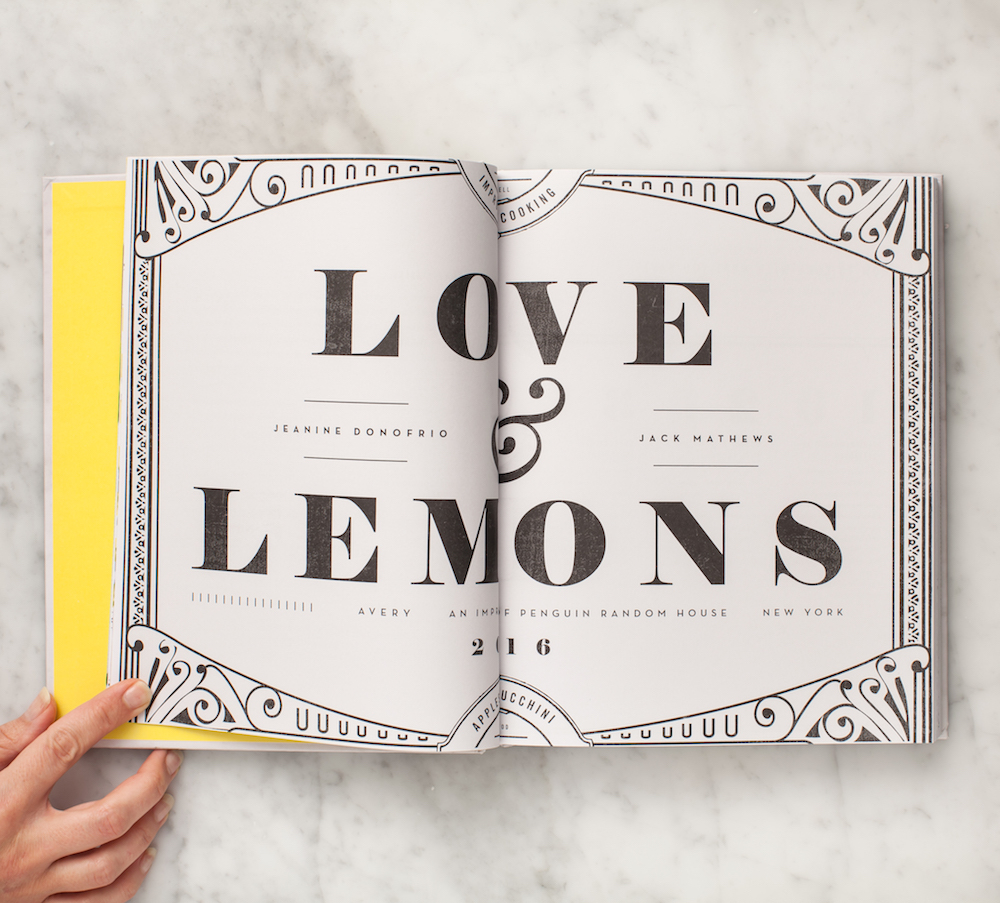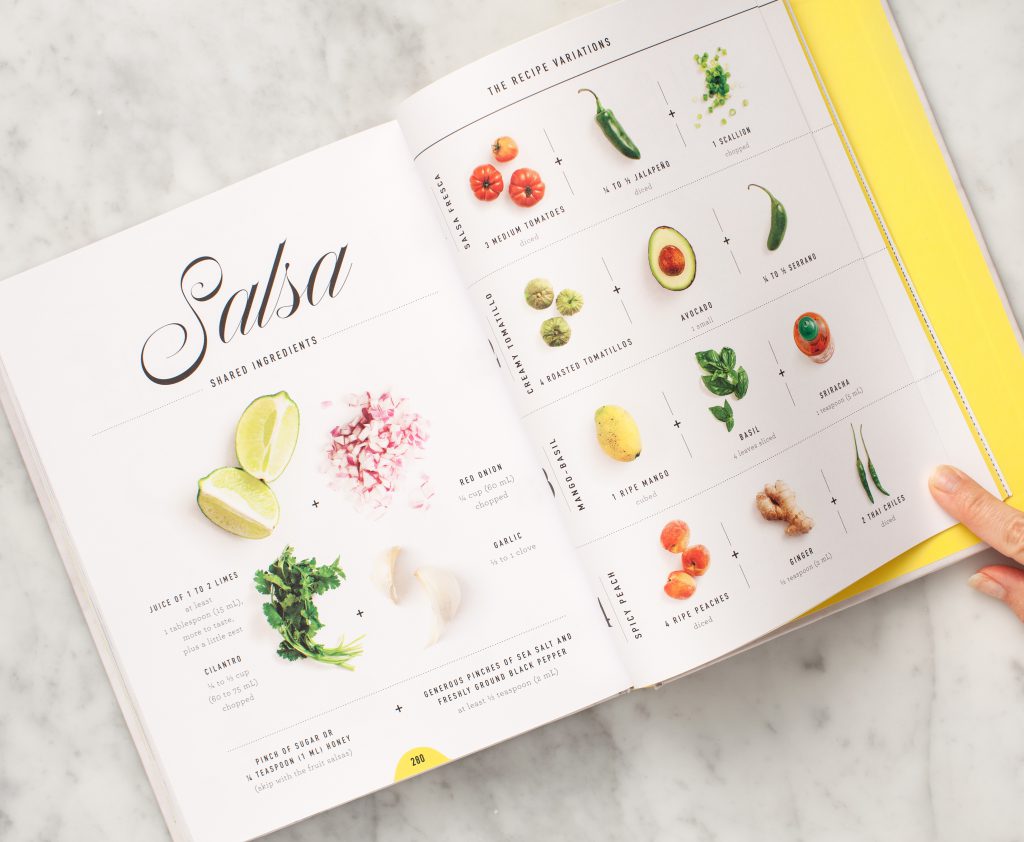 I think you're going to love this cookbook for a lot of reasons, not the least of which is that in addition to being extremely approachable, it'll look great in your kitchen (or on your coffee table).
The biggest congrats to Jeanine and her husband, Jack, who took the photos. The Love and Lemons Cookbook is a stunner!

Carrot Gazpacho with Lemongrass
Cuisine:
Vegan, Gluten-Free
Ingredients
1 stalk lemongrass
16 ounces (450 g) peak-season carrots, peeled and sliced, about 2 bunches
1 (14-ounce/414-mL) can light or full-fat coconut milk; reserve ¼ cup for garnish
1 garlic clove
2 tablespoons (30 mL) extra-virgin olive oil, plus more for drizzling
2 tablespoons (30 mL) sherry vinegar
1 teaspoon (5 mL) red curry paste
½ cup (125 mL) filtered water
Sea salt and freshly ground black pepper
Optional garnishes: hemp seeds, pepitas, microgreens, drizzles of coconut milk
Instructions
Prepare the lemongrass by cutting off the root end and the tough upper stem of the stalk. Remove the first one or two layers of outer leaves and finely chop the tender, aromatic part of the lemongrass.
Using a high-speed blender, combine the lemongrass, carrots, coconut milk, garlic, olive oil, sherry vinegar, red curry paste, water, and a few generous pinches of salt and pepper. Blend until smooth. If you're not using a high-speed blender like a Vitamix, strain the soup and blend again until completely smooth.
Chill for at least 4 hours. If the soup thickens in the fridge, stir in a little more cold water. Add more salt and pepper, to taste.
Drizzle with olive oil and serve with desired garnishes.
---
Reprinted from The Love & Lemons Cookbook by arrangement with Avery Books, a member of Penguin Group (USA) LLC, A Penguin Random House Company. Copyright © 2016, Jeanine Donofrio. Photographs copyright © 2016 by Jeanine Donofrio and Jack Mathews.
---