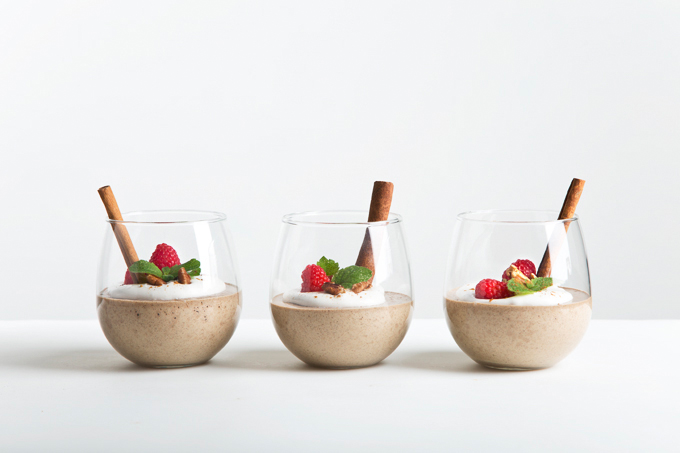 Happy 2017! I hope your new year is off to an awesome start!
Before we jump right into new recipes, I wanted to pause for just a moment to highlight the top 10 recipes from 2016. These were the recipes that got the most traffic and they were also the ones that you all made and told me you loved the most. (thank you so much for taking the time to let me know! ♥)
I have a bunch of recipe ideas swirling in my head, but I'd love to know if there are any you'd like me to tackle this year? Maybe you're looking to vegan-ize your favorite lemon meringue pie (ummm, me too), get more protein in at breakfast, or you'd like a new take on that healthy kale salad you've been dutifully eating since forever? Google Analytics is telling me that a lot of my most popular recipes are desserts, but that people are most often clicking into the Main Meals recipe category (a little confusing).
So…would you prefer more main meals, more sweets, a mix of everything? I'd be so grateful if you could leave a comment so I can customize new recipes to you!
Thank you for reading, and cheers to a happy new year!
xo Amanda
5-Minute Spiced Vanilla Protein Pudding
5-minute, 7-ingredient vegan vanilla pudding that's naturally sweetened and packed with protein! The creamy texture and spiced vanilla flavor make this pudding great for dessert or as a post-workout snack.
How to Cold Brew Coffee
Homemade cold brew coffee that's easy, fast, and affordable! All you need is a mason jar, a sieve, and 5 minutes to prep it. This cold brew is smooth with no bitterness.
Spaghetti Squash Pad Thai with Tofu
Easy vegan pad thai made with spaghetti squash instead of rice noodles and tofu for plant-based protein power! This pad thai has a simple 3 ingredient sauce, lots of fresh vegetables, and it's so much better for you than takeout.
Vegan Gingerbread Cookies
These gingerbread cookies are based on an old family recipe and are always a big crowd-pleaser! They use simple ingredients and are so easy to make.
Aquafaba Marshmallow Fluff
Who knew that the secret to awesome vegan fluff could be found in a can of chickpeas? This aquafaba marshmallow fluff is an exact match for egg-white based fluffernutter and it's so simple to make.
Simple Lemon Yogurt Cake
This vegan lemon yogurt cake might just be my favorite cake recipe to date! It has a light, tender crumb, a bright lemon flavor, and a quick lemon cream and raspberry topping.
Sweet Potato Tacos with Grilled Corn & Red Peppers
Simple sweet potato tacos with grilled corn, roasted red peppers, and toasted pepitas for crunch! Top them with fresh cilantro and a squeeze of lime juice for a healthy and satisfying meal.
Pumpkin Muffins with Honey Coconut Whip
Easy pumpkin muffins sweetened with raw, organic honey and topped with a dairy-free coconut whipped cream. These muffins are indulgent enough to enjoy as dessert but still wholesome enough for a celebratory breakfast or brunch.
Tofu Banh Mi Bowls with Quick Pickles
Restaurant-worthy banh mi bowls made with tofu and quick, homemade pickles that you'll want to put on everything! Make your bowl with rice or use quinoa for an extra protein boost.
Vegan Boston Cream Pie Cookies
Soft-baked sugar cookies, creamy vanilla pudding filling, and rich chocolate ganache. These Boston Cream Pie Cookies are everything you love about Boston Cream Pie in bite-size cookie form!
…
What types of recipes would you like to see more of this year? Sweets, savory, a mix of both? Leave a comment below to let me know!
---