This week is off to a bit of a rough start. I woke up to a scratchy throat and an achy body that I've been fighting since Aaron came down with some sort of flu last week. I also made the mistake of checking my work email last night, and so I knew getting out of bed this morning that these next few days would be jam-packed with quick deadlines. Not a great combination.
I have a recipe post and product review in the works, but I'm short on time and today just seems like a good day for some Barley photos, don't you think? In the spirit of last month's baby-inspired updates, here are his latest fun facts: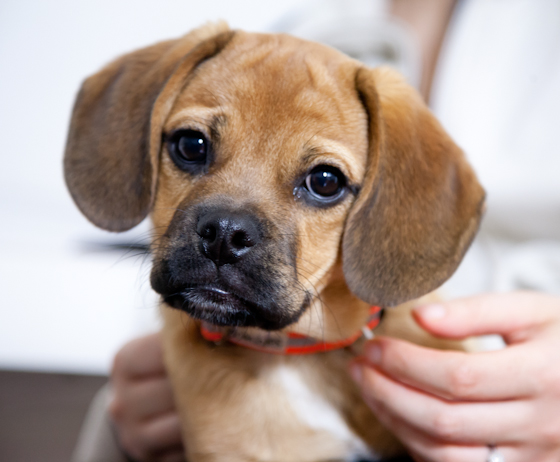 New skills: Holding "sit" and "down" for longer stretches of time (and by longer, I mean 5-10 seconds), unrolling the toilet paper and dragging it all over the apartment (apparently this doesn't only happen on TV), and teaming up with Honey to eat trash from the bathrooms. Gross.
Favorite food: Fruit still tops the list. He even likes grapefruit, which I find kind of surprising.
Favorite Non-Food (that Barley thinks is food): Rocks. He's become increasingly clever about bringing them inside without us noticing. He scoops them up (I have no idea when), somehow hides them in his cheeks like a chipmunk, and then he waits until no one is looking to attempt to eat them. Thus far, he has thankfully been unsuccessful.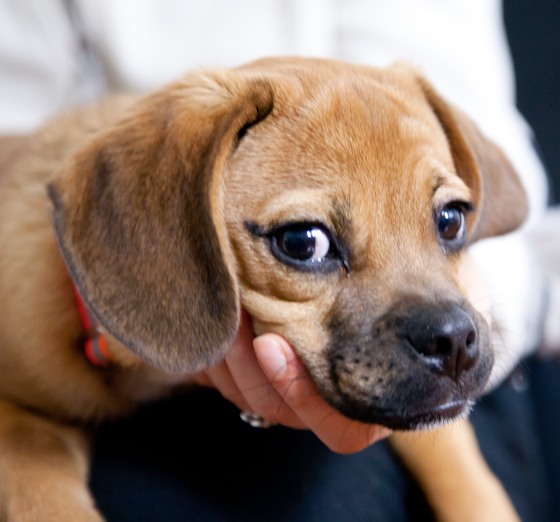 Traumatic Event: Getting his head stuck under the heater. Let me preface this by saying the heat was off and Barley was completely fine within a minute of us finagling him out from under it. I, however, continue to be traumatized because the way he was screaming, I thought he had lost a limb. Nope, just trying to eat something and got stuck. I've since blocked off the space under the heaters and turned into even more of a helicopter dog mom. It. was. awful.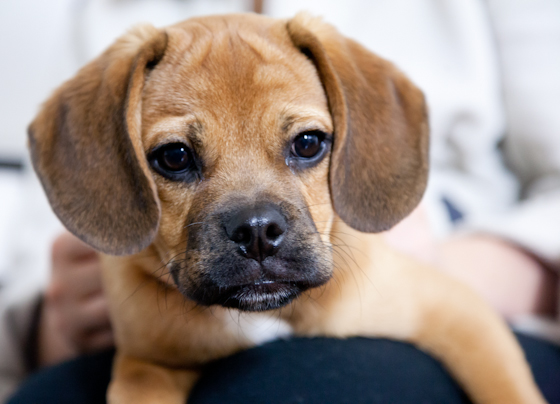 Dislikes: Having rocks taken away, wearing a coat. He'll go from totally crazy to mellow and sweet the second he sees that coat coming his way. I should have him start wearing it in the house, I think.
Consecutive days not peeing in the apartment: 1/2 a day. Not his finest weekend on the housetraining front.
Favorite way to sleep: Still on top of Honey. She's a good sport about it.