Lemon Yogurt Cake with Lemon Cream Frosting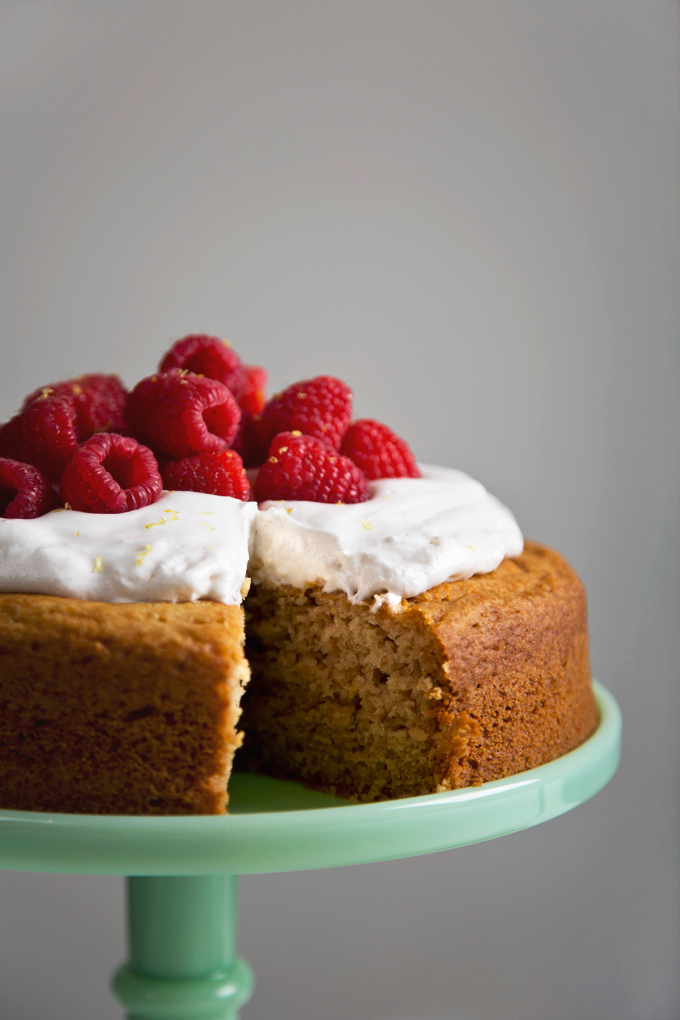 Author:
Copyright © 2016 Amanda Maguire for Pickles & Honey
Recipe type:
Dessert, Cake
Serves:
1 large 9-inch cake
¾ cup vegan cane sugar
¾ cup unsweetened applesauce
½ cup extra virgin olive oil, plus extra for greasing the pan
zest of 1 large lemon
1½ teaspoons lemon oil
½ teaspoon pure vanilla extract
2½ cups all-purpose flour
2½ teaspoons baking powder
1½ teaspoons baking soda
½ teaspoon fine sea salt
Preheat the oven to 350°F. Lightly grease a 9-inch springform pan with olive oil. Line the bottom of the pan with parchment paper.
In a large mixing bowl, whisk together the yogurt, sugar, applesauce, olive oil, lemon zest, lemon oil, and vanilla. Sift in the flour, baking powder, baking soda, and salt. Mix until just combined.
Transfer the batter into the prepared cake pan. Bake for 40-45 minutes, or until a toothpick inserted in the center comes out clean. Let sit in the pan on a cooling rack.
Once the cake is cool, make the lemon cream frosting: Stir the vanilla and lemon oil into the CocoWhip until combined. Gently remove the cake from the pan and place it on a serving dish. Frost it with the lemon cream and top it with the raspberries.
Recipe by at http://www.picklesnhoney.com/2016/11/15/vegan-lemon-yogurt-cake/