– Pet birds are surprisingly high maintenance. Yellow has a nice little routine going on, where he wakes up and is a little chirpy chatty, and then this progresses into what I imagine to be the bird equivalent of yelling well into the early afternoon. Around 3pm, he finally chills out and likes to just hop around his cage, flinging birdseed and stray feathers everywhere. He does NOT like pop music, but seems to enjoy Christmas songs, specifically anything Michael Buble. I both love and despise this station on Pandora right now.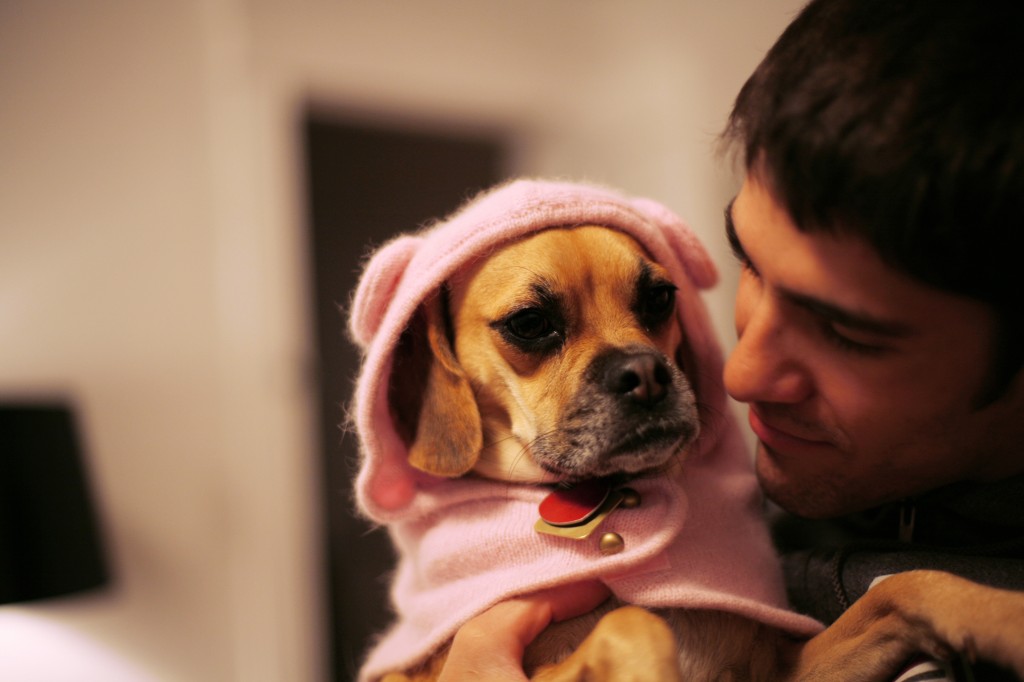 – Honey is totally weirded out by the bird (and maybe the hoodie). At first, she was mesmerized, but now she just keeps staring at it, then back at me, then back at the bird, crying the entire time. So now I have bird chirping, dog whining, and non-stop Michael Buble as the soundtrack for my workday. Do I really need to tell you how that's going?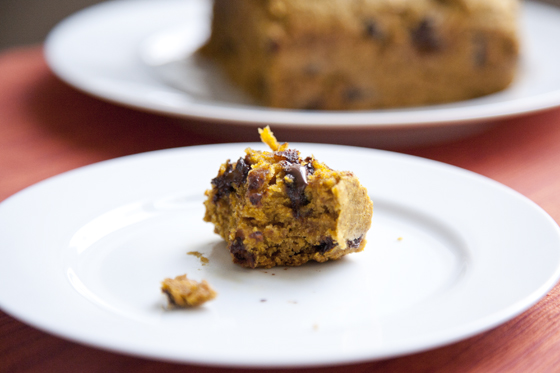 – I went to eat the last slice of pumpkin chocolate chip bread for dessert last night, and as I was about to take a bite, I saw something green and fuzzy out of the corner of my eye. I came thisclose  to eating a sizable amount of mold, and for a split second, I debated eating around it. I don't know what is wrong with me.
– On Wednesday, I decided I would step up my workout and tack on a spin class after bodypump. I went from cursing myself as soon as I sat on the bike, to feeling incredibly accomplished after class, promptly passing out at 9pm, and then skipping my bodyattack class on Thursday. I think I broke even on that one.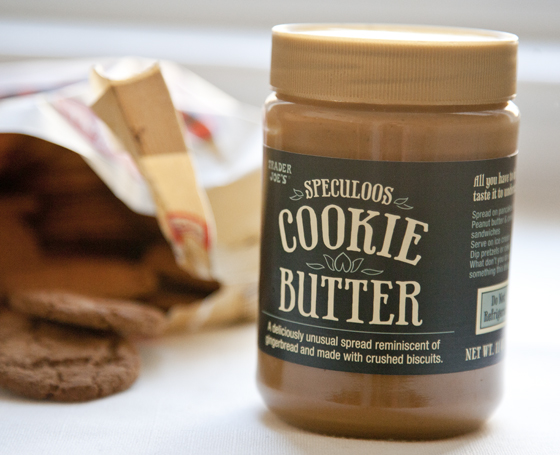 – I have eaten a whole lot of cookie butter this week – some in smoothie form, but mostly plain. But I've been making sure to take a multivitamin, and I did eat that one bowl of raw brussels sprouts.
– Aaron and I are attempting dog search round two at the animal shelter tomorrow. My plan is to try to barter Yellow for a puppy. I think it's a fair swap. I mean, he basically sings O Holy Night.
…
How was your week? Any fun plans for the weekend?
In addition to visiting the animal shelter, I also have a holiday party to go to on Saturday night. The invite said something about a candle lighting ceremony to kick it off…ummmm, what happened to wearing an ugly sweater and drinking bourbon spiked with eggnog?? Yes, you read that last part right.