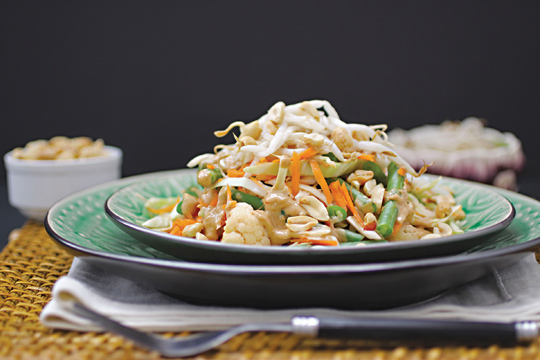 I wish I could take the credit for this perfectly sweet/salty, crunchy salad. It's very much in line with my favorite dishes, which usually include a mix of raw and cooked vegetables and lots of different textures. This Gado Gado is courtesy of one of my favorite cookbook authors, Robin Robertson. I had the pleasure of being a part of her Fresh From the Vegan Slow Cooker blog book tour last September (remember that Banana Brown Betty? So good.), and today I'm really excited to share a recipe from her latest release, Nut Butter Universe.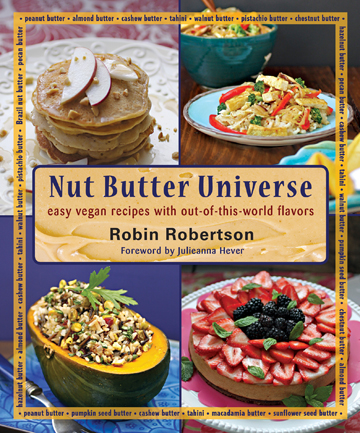 I've mentally bookmarked just about every recipe in this cookbook, so I had a tough time deciding which one to share. I hope I'm not embarrassing myself, but the Gado Gado won out because I initially didn't know what that was. Am I living under a rock here, or did you also have no idea? Maybe I've been working from home for too long?? Regardless, it's totally delicious. And like many of the savory recipes in Nut Butter Universe, it reminds me of something I would order at a restaurant. It includes lots of flavors and textures, and yet the preparation is simple and lends itself well to leftovers.
I love simple. And I love leftovers. Add peanut butter to those qualities, and you have a definite winner.