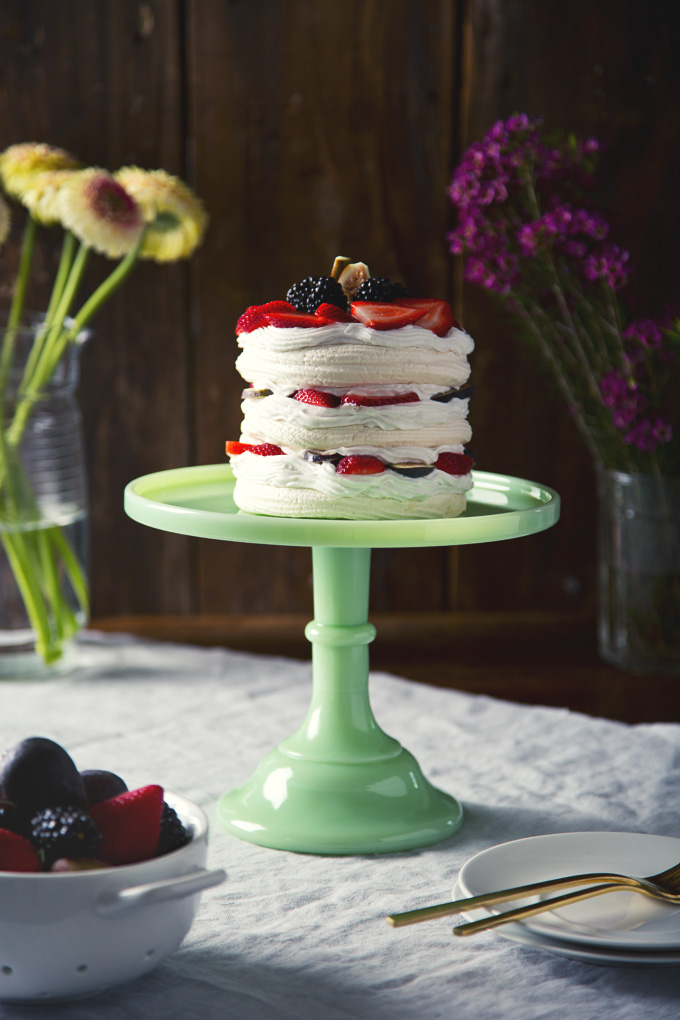 Have you ever been so excited about something, you momentarily lose your words? This may sound silly, but that's what happened to me with this pavlova. Three and a half years ago when we first started Pickles & Honey, I discovered a veg-friendly diner in town that made a killer vegan lemon meringue pie. As much as I gush over chocolate, lemon and meringue rank right up there for me too. I have memories of enjoying lemon meringue pie with my grandmother years ago, sitting at her big dining room table with the cream-colored lace tablecloth, and savoring bites of that fluffy, airy topping while she would tell me in detail how to make the various components from scratch, all the while warning me about eating too much sugar.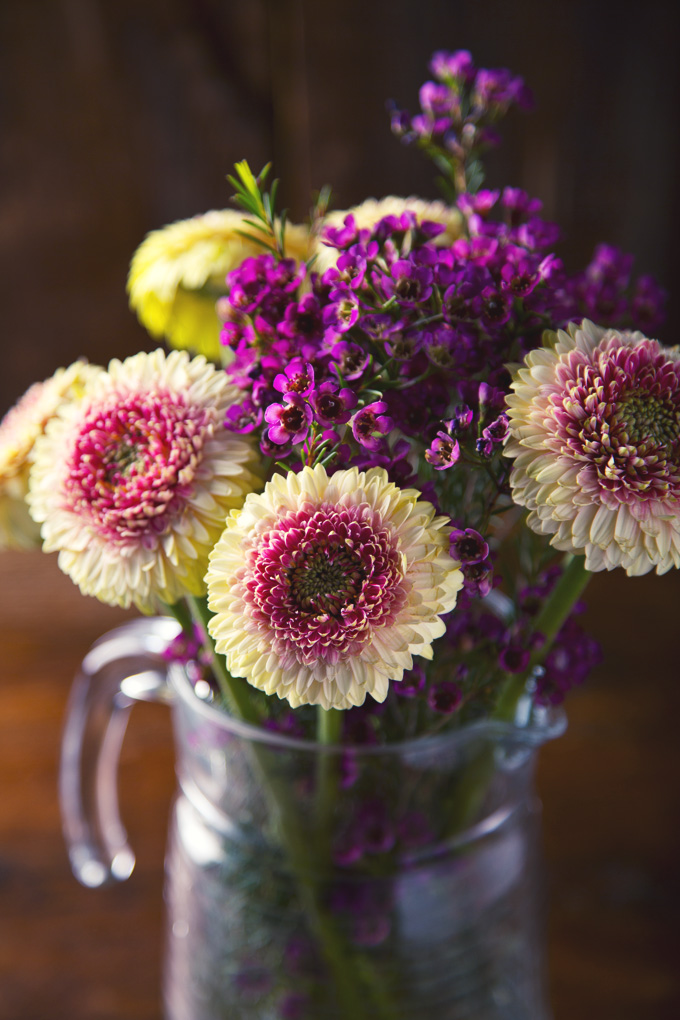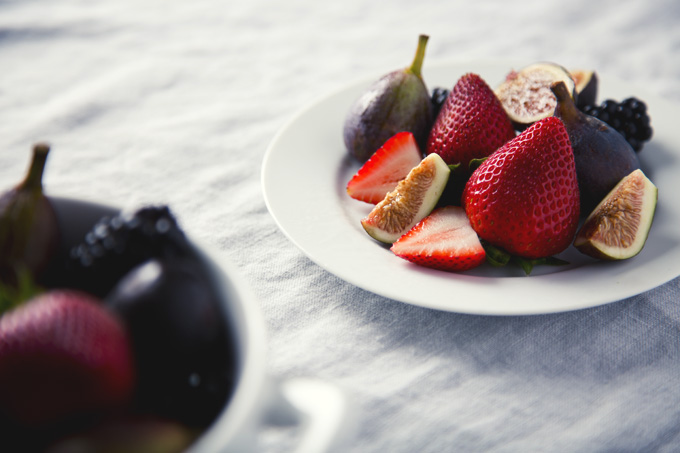 When I decided to stop consuming animal products, I had given up on making meringue. That vegan lemon meringue pie at the diner made me realize, however, that maybe it was possible to recreate it at home. After a lot of trial and error, I finally figured out how to make mint chocolate chip meringue cookies using the boxed egg replacer. They were very similar to the tubs of meringue cookies I used to buy every week at Trader Joe's back in college, but I still felt like I could do better. The other week I started hearing about people using chickpea brine to make meringue. It sounded really strange and even a little unappetizing, so I dismissed it the first time. But then more and more people kept raving about chickpea brine and I figured I'd give it a try too. So I poured the liquid from a can of chickpeas into my stand mixer, set it to high, and anxiously watched to see what would happen.
The result was amazing! That word gets way overused in blogging, where every recipe is "the best ever!", but this time I promise you it's true. The brine, which is maybe half a cup to start, gets so fluffy it nearly fills the entire mixing bowl. And that's when I knew I had to make the dessert I've been dreaming about for years: pavlova.
…