I may still be recovering from all of the sweets I ate over the holidays, but the dogs were relentlessly begging me for treats last night. I think they were sad that their holiday break was coming to a close. A case of the Sunday night blues, if you will.
Okay, so not really. A typical "workday" for Honey and Olive consists of alternating eating, sleeping, going for walks, and playing tug-of-war. It's a hard life, let me tell you.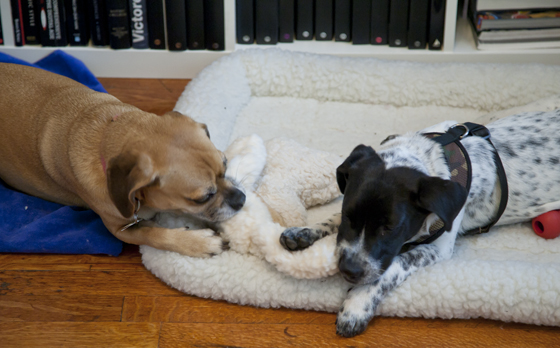 I had the urge to do a little baking, but haven't quite gotten over the self-imposed cookie overload of the past week. So, to Aaron's disappointment, I baked a batch of cookies for the dogs instead.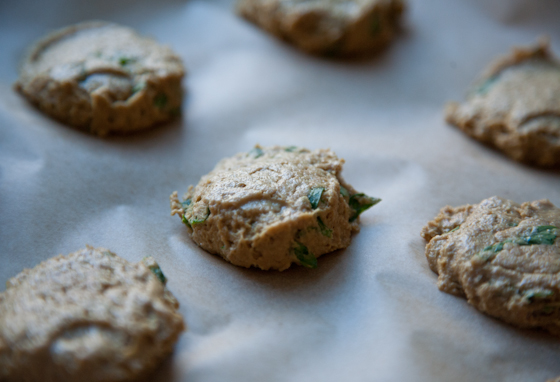 He may have even been tempted to try one – what's not to like about what are essentially healthified peanut butter cookies? – but then I had to go ahead and add parsley. Sorry, Aaron.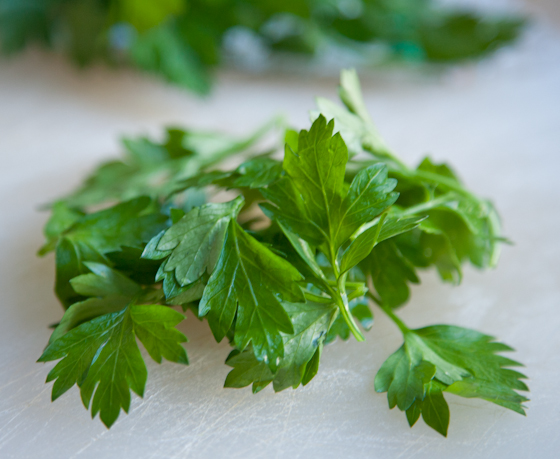 Peanut butter and parsley cookies? Yeah, it's weird. But Olive's breath has been so bad, that I felt it necessary to give the parsley a try. I won't go into details about what it smells like, but I'm guessing it's a result of teething? No amount of brushing her teeth has been helping, and she won't eat the parsley plain. It's the only thing she won't eat.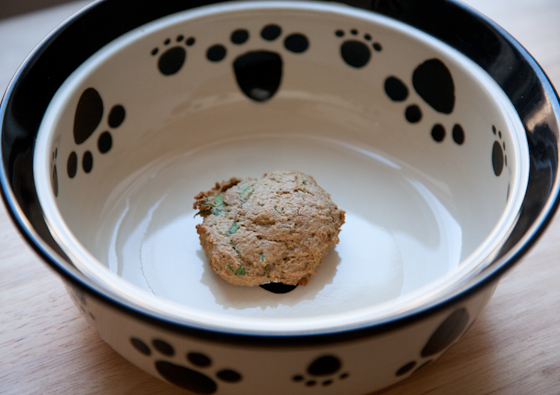 So, into the cookies it went. Honey, who has a much more "refined" palate (Olive tries to eat trash outside, Honey only eats sticks. And she's particular about the sticks.), was concerned about the parsley, and watched the cookie-baking process closely.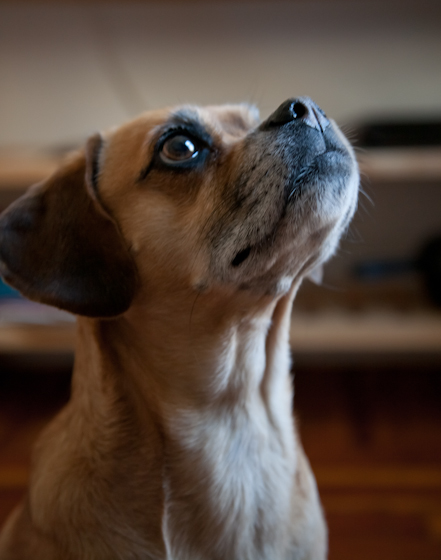 At first, she sniffed them discerningly.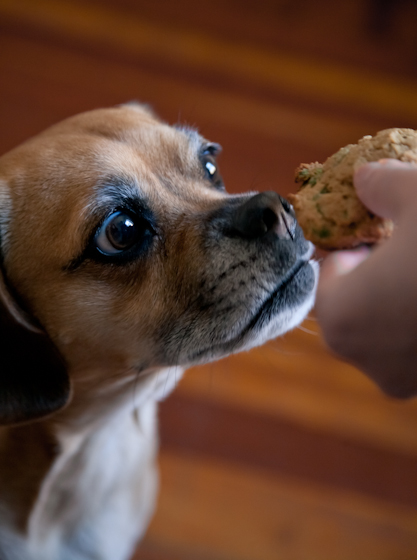 And finally, gave them her seal of approval. Yes, I think Honey liked them.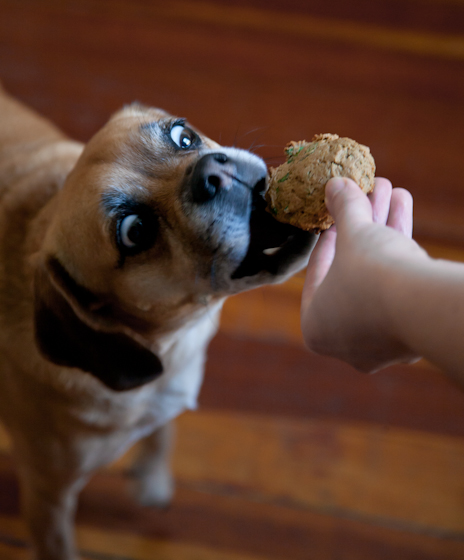 | | | |
| --- | --- | --- |
| Peanut Butter Dog Treats (Vegan) | | |
Author:
1 C. Whole Wheat Flour
1/2 Tbs. Baking Powder
1/2 C. Peanut Butter
1/4 C. Unsweetened Applesauce
1/2 C. Non-Dairy Milk (I used unsweetened, plain almond milk)
1/4 C. Chopped Fresh Parsley, loosely packed (optional)
Preheat the oven to 375 F.
Line a baking sheet with parchment paper (or lightly grease). Set aside.
In a large bowl, combine peanut butter, applesauce, and non-dairy milk. Sift in flour and baking powder and mix well. Fold in fresh parsley (if using).
Using a cookie dough scoop or heaping tablespoons, spoon dough onto baking sheet. Lightly flatten dough with a spatula.
Bake for 20 minutes, until lightly browned.
Remove from oven and cool on a wire rack. Store in an airtight container in the fridge or freezer.
Now, if only Olive would actually chew her food, the parsley might have some kind of an impact on her stinky breath.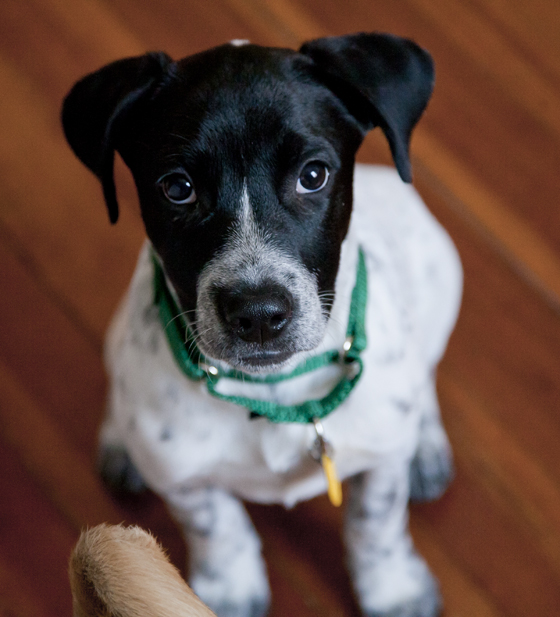 You don't see a photo of her with a cookie because it was gone in about .2 seconds.