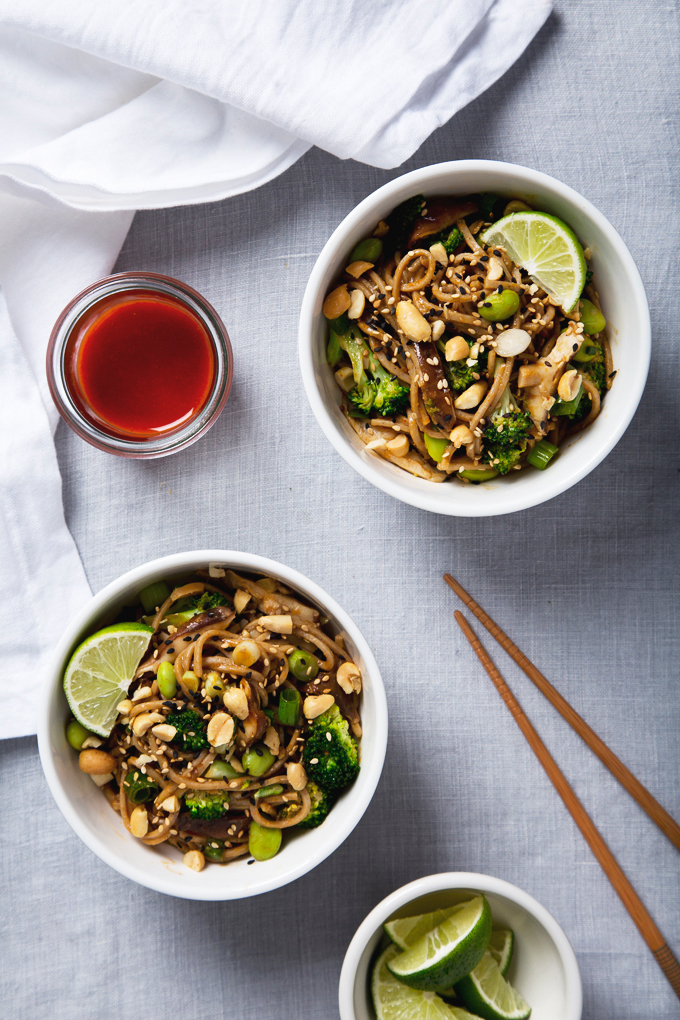 I've always been interested in cooking, but it wasn't really until my junior year of college that I started to pay attention to what I was eating. It was the first time I had lived in an apartment and while I could have made the trek to the dining halls on campus to have someone else make my meals, I knew my parents were paying a boatload for me to eat there and I was burnt out on my sushi, salad bar, and diet soda routine. So each week I started taking the train into the city to go grocery shopping. I'd stock up on frozen vegetables, noodles, tofu/tempeh, and soy sauce, and then live on stir-fry lunches and dinners while my roommates ordered pizza or Chinese take-out. The stir-fry I made was cheap and healthy, but it could have been a whole lot more satisfying.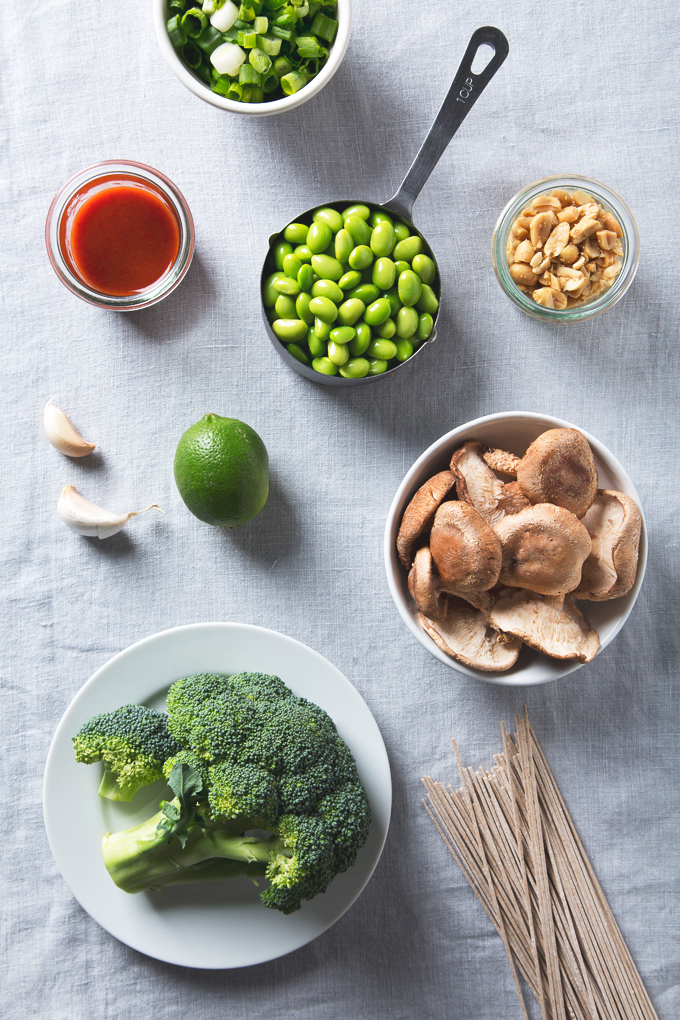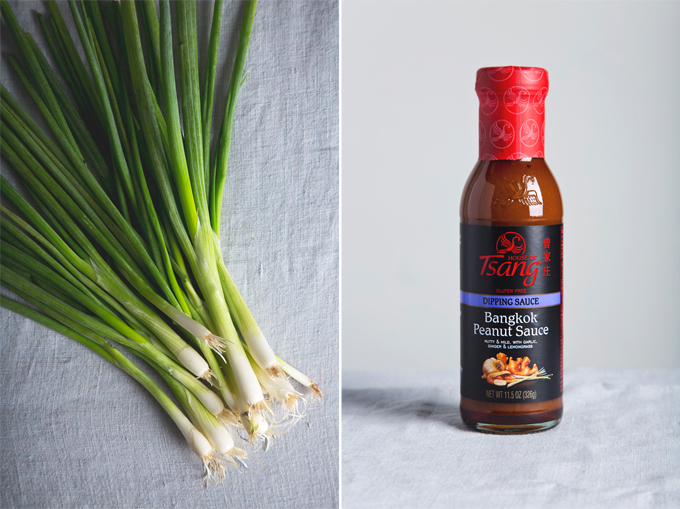 Since then, I've continued to improve my recipe repertoire. One of the most important things I've taken away is that a good sauce can make a dish. On their own, veggies and noodles doused in soy sauce taste one-note and get old fast, but add in a balanced sauce and it's a completely new and exciting dish.
Peanut sauce will forever be at the top of my favorites list. On those days where I'm tempted to order take-out but know a simple recipe is going to be better for me and my budget, this House of Tsang Bangkok Peanut Sauce™ totally hits the spot. It's spicy, sweet, salty, peanut-y and I love the ginger and lemongrass flavors. Also, all I need to do is open the bottle! (Because let's be honest—sometimes having part of the meal pre-made is the difference between making dinner at home or ordering in.)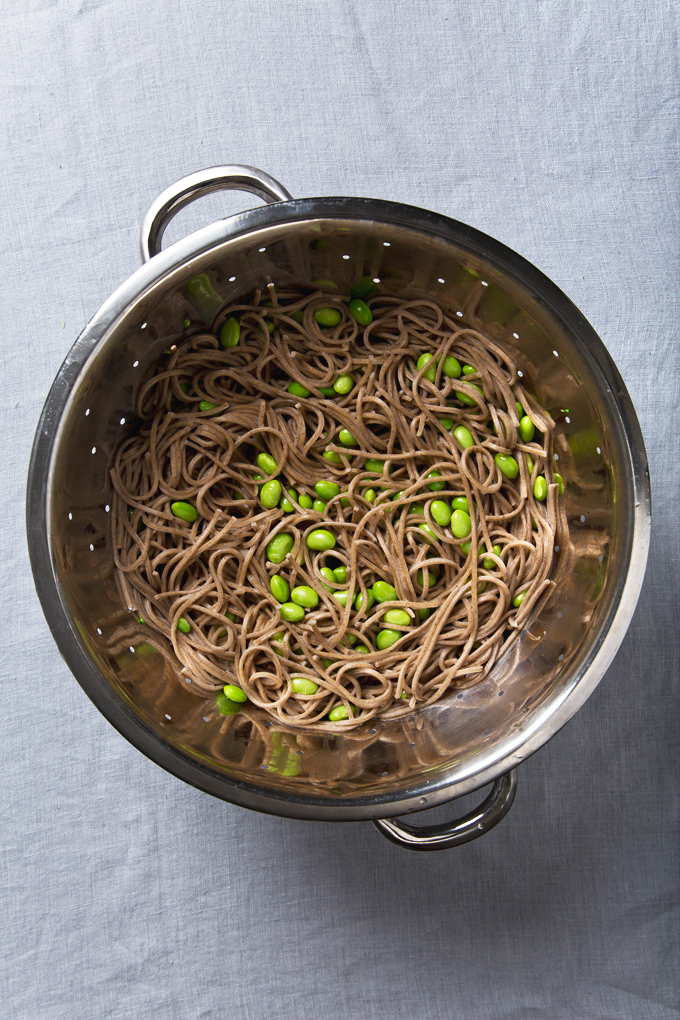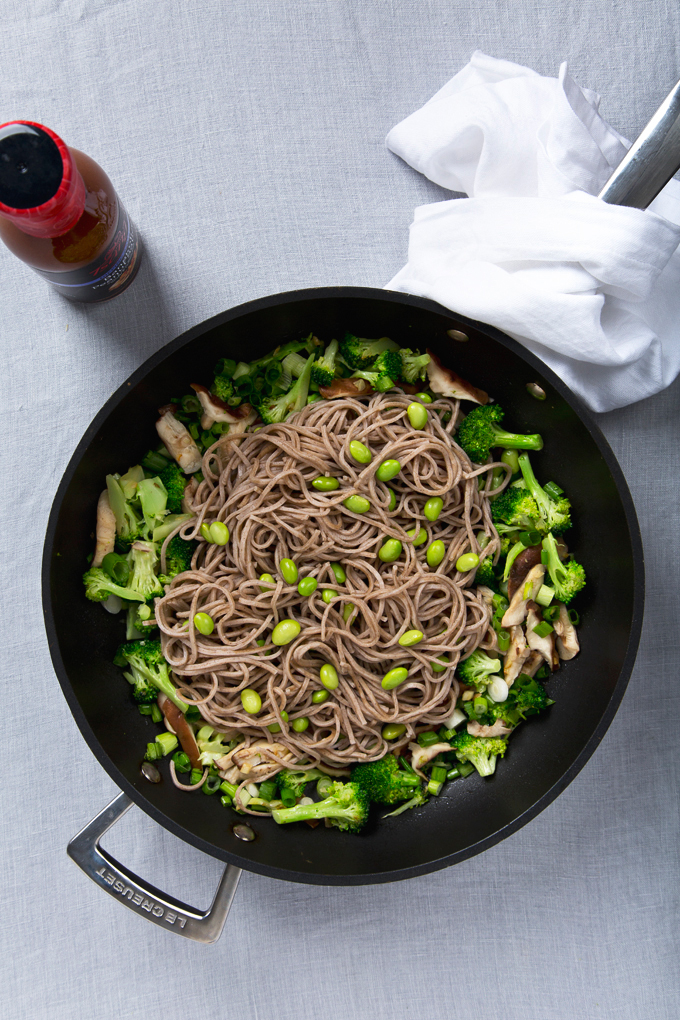 I'm a big believer that in stir-fry, fresh vegetables are the way to go. Aside from using frozen shelled edamame, the veggies in this noodle recipe are fresh—lots of shiitake mushrooms, chopped broccoli, and sliced scallions. And because I live for toppings, it's garnished with chopped peanuts, sesame seeds, a few squeezes of fresh lime, and sriracha for a little extra heat.
These spicy shiitake soba noodles are so much better than the veggie noodle dishes I was cooking up in college. If you're looking for a quick weeknight dinner or an alternative to not-so-healthy weekend take-out, this is your recipe. And as an added bonus, I can vouch that the leftovers taste just as awesome over the next couple of days!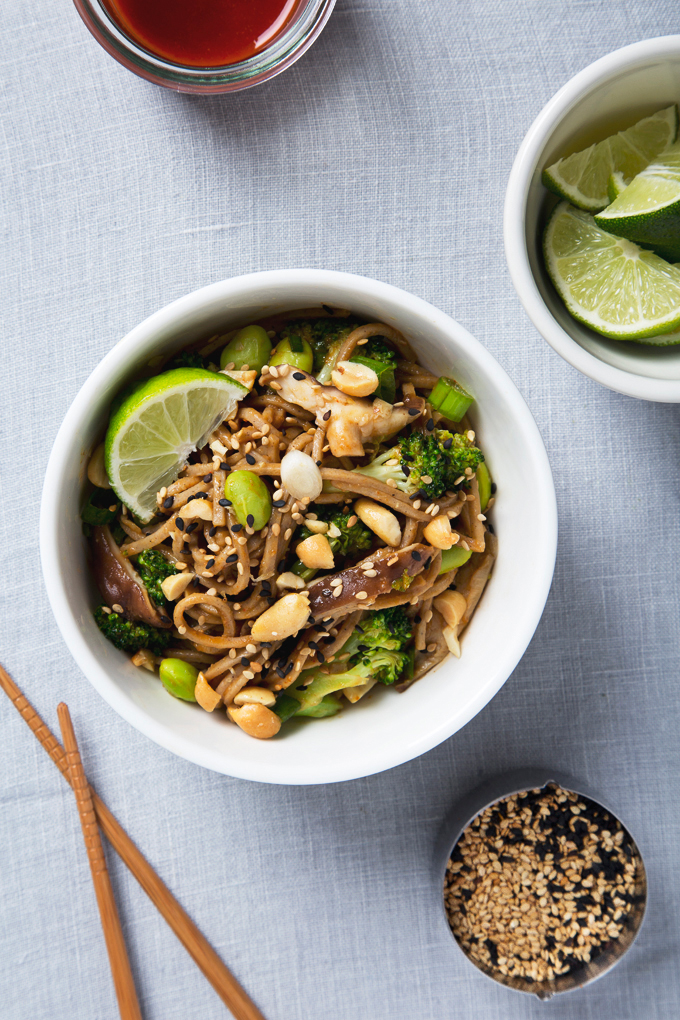 ---
Thank you to House of Tsang for sponsoring this post! Be sure to check out their recipe page and find them on Facebook!