Lately, I've been on a little almond butter kick. And by lately, I mean this week. Last week, I couldn't get enough vegan nutella.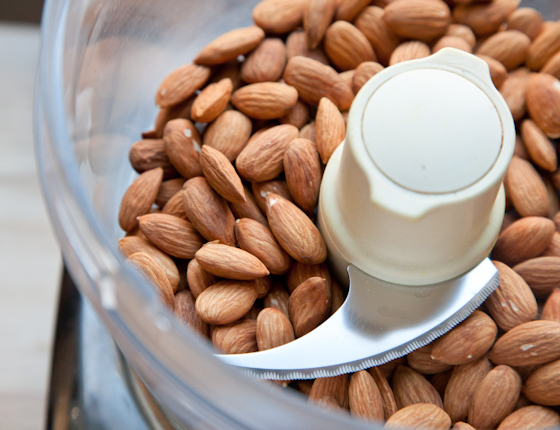 I love the TJ's brand of creamy, raw almond butter. It's not too expensive (about $5 per jar) and has just the right consistency – thick, but not crumbly or dry. Unfortunately, I ran out of it mid-week.
TJ's is literally up the street from me, which is both convenient and  kind of dangerous. I'm generally good about making a weekly trip on the weekends and sticking to my list, but for whatever reason, if I set foot in there on a weekday with only one item I need, I leave with $25 worth of impulse buys and random, seasonal items. Chocolate cookie butter bars? Yes, please.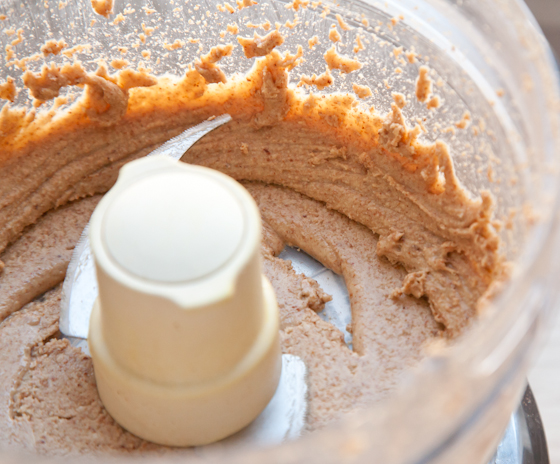 I decided it was safer to make my own almond butter (burning nuts aside!), and used it as an excuse to get creative with the flavors. The smoked paprika caught my eye. Weird idea? Yes, but this was after I picked up and then put back the curry powder. I'll attempt that one on a day when I have a back up jar of nut butter in case it goes horribly wrong.
I also added a little salt and some agave, and was careful to only add a touch of the smoked paprika. The end result is a nut butter that's  slightly sweet, salty, and a little smokey. Normal enough to enjoy on toast, but different enough to keep your taste buds guessing. It's also not bad straight out of the jar.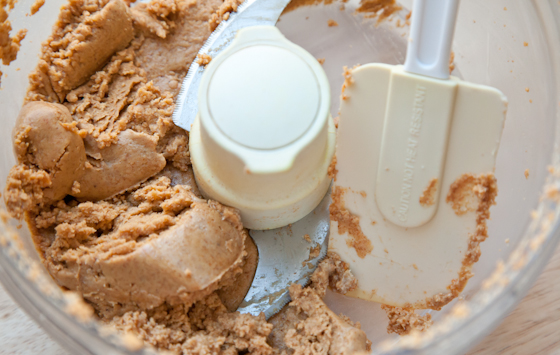 | | | |
| --- | --- | --- |
| Smoked Paprika Almond Butter | | |
Author:
Serves:
about 3/4 C. Almond Butter
1 1/2 C. Raw Almonds
1/2 Tsp. Sea Salt
1/2 Tsp. Smoked Paprika
2 Tsp. Agave (maple syrup would also be great!)
Preheat your oven to 350 degrees F.
Place the raw almonds on a baking sheet in a single layer and roast for 8-10 minutes, until golden brown and fragrant.
Allow roasted almonds to cool for 3-5 minutes.
Place the almonds in your food processor and process until slightly drippy, making sure to scrape down the sides of the processor bowl as needed. This took me about 10 minutes.
Add in the sea salt, smoked paprika, and agave.
Process until well combined, about 1-2 minutes.
Store in a Ball jar or container in the fridge.
Smoked paprika is very potent. I went a little light on it in my recipe, but feel free to add a little more (1/4 Tsp. at a time) if you'd like a more pronounced flavor.
If you wanted to make a more savory nut butter, you could certainly skip the agave.