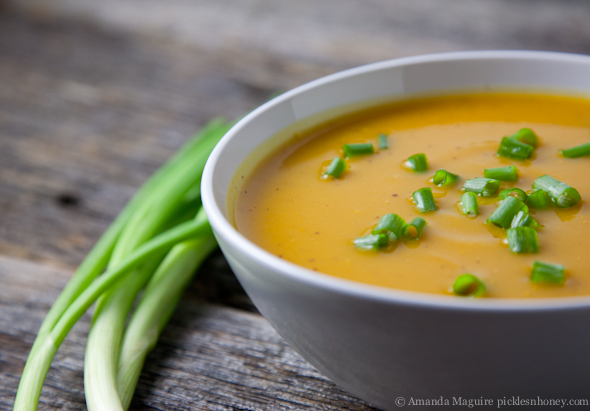 It's been cold in Boston lately (well, aside from that one weird day when it was in the 60s) and a bowl of hot soup has been very appealing. My recent dinners have gone something like this:
Vitamix + vegetable broth + whatever produce needs to get used + spices + hope for the best
It's easy, a great way to make a dent in vegetables that are starting to look a little rough, and so satisfying.  I also like that there are basically no dishes to wash, as the Vitamix all but cleans itself. I love that thing.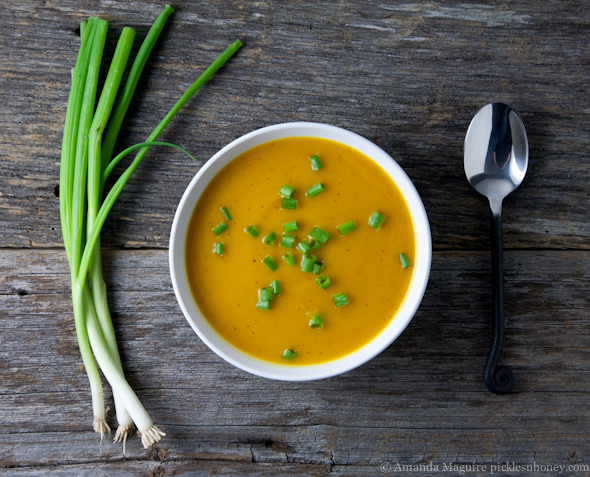 And so this is where more butternut squash came into play. Even after lots of squash smoothies, I still had quite a bit that needed to be put to good use. Normally, I'm a planner when it comes to cooking (this is why I love baking so much—measuring!), but lately I've been getting more comfortable with throwing a little of this and a little of that in, tasting as I go and learning what works (and does not work) and in what ratios. All of this is to say that I went into yet another butternut squash recipe with zero expectations and ended up with a soup that Aaron proclaimed to be "restaurant-quality" and I can't wait to make more of…except now I have no more butternut squash. Oh, the irony.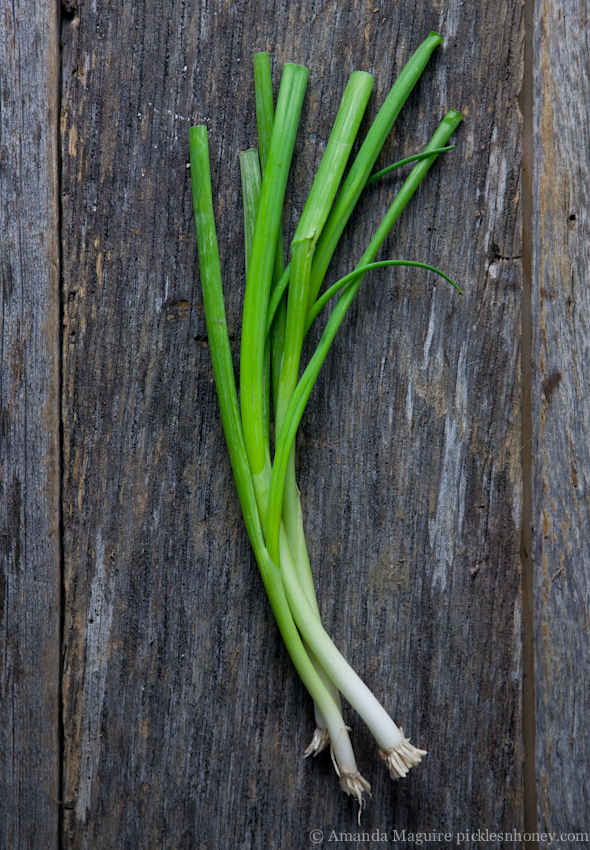 Of course, the first time I made this, I didn't measure anything. The second time, I took notes to share with you. That said, if you decide to make this soup, I would encourage you to taste as you go and adjust the smokiness and the spice according to your own preferences. It's a forgiving recipe, and I think a good place to start if you're like me and working on being more spontaneous in the kitchen. And in life, but that's a whole other post.