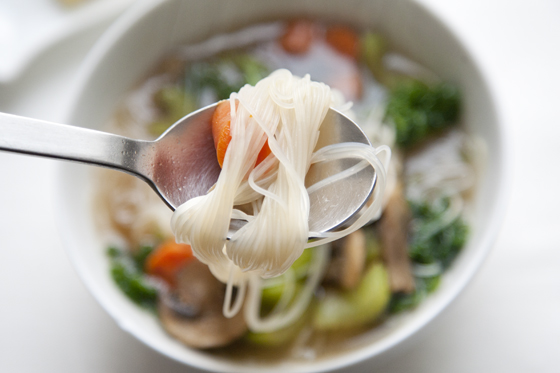 My plan was to post a new recipe this week for a miso soup I can't get enough of recently, but I got sucked into the time warp that is RSS feeds (make sure to update yours!), email subscriptions, and removing a social media plugin that apparently contained malware. I always think these things are going to to take way less time than they do, and before I know it, it's 4pm, the dogs are going stir-crazy, I have to jump on a conference call, and I end up eating trail mix for lunch.
In the meantime, I thought it would be fun to share a few recipes that I'm really excited to try. Fortunately, like my own recipes, these tend to be relatively quick and doable even on busy weekdays.
…
Keepin' It Kind's Sweet & Sour Cauliflower with Pineapple. I love meals that have that irresistible sweet/savory thing going on, and I have a feeling this is going to make for some really good leftovers for lunches the following day.
Choosing Raw's Mango Lassi. This creamy, frozen drink sounds particularly good now that the weather is finally warming up. I bought some frozen pineapple to make the sweet and sour cauliflower, so I think a pineapple lassi is in order later this afternoon.
The Vegan Chickpea's Chocolate Peanut Butter Ice Cream Cupcakes. I mean, do I even need to tell you why I want to make these? Chocolate? Peanut butter? Ice cream? Cupcakes? Happiness overload.
Oh She Glow's Golden Beet Salad with Shallots, Parsley & Orange Miso Dressing. This is my kind of meal – lots of different flavors and textures, light yet filling, and all tossed in a bright citrus dressing. It doesn't hurt that this salad is seriously gorgeous to look at.
A Dash of Compassion's Socca with Kale Pesto. Can you believe I've never tried socca? I think I've been missing out. Fortunately, I have a brand new bag of chickpea flour that's destined for this recipe. And you all know how excited I get about kale.
Oatmeal with a Fork's Thick, Raw Lemon Bars. Lauren – you had me at lemon. I love that these bars are made from whole foods and minimal sugar. I also think I have all of the ingredients already (and you probably do too).
…
What recipes are you most excited to make? Share the link love!