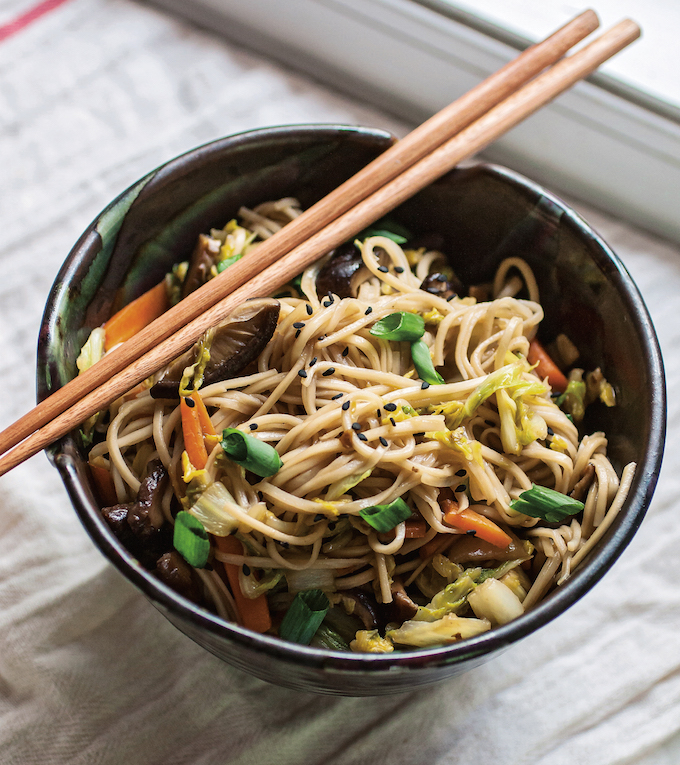 After a year on the road, we've come full circle and are back at our home in Boston. It. feels. good. And yet, it also feels a tiny bit sad and a little strange. Sad because this part of our adventure is over, and strange that we came back to the same space with the same furnishings, but we're not fully the same people. I mean, we are the same people in a lot of fundamental ways; it's more that our values have shifted and our eyes are more open to what's possible (and so much is possible). Aaron and I owe you a travel post from the last leg of our trip and I really want to do a separate summary of the entire year (expect all the photos in that one). For now though, I'll just say that if you've ever considered taking a year to explore, or even a few months, MAKE IT HAPPEN. Traveling and meeting different kinds of people, being outside in nature and feeling small—it will make your world about a million times bigger and more meaningful.
One thing I'm really excited about now that we're home is having a full kitchen again! We brought a small storage container on the road with us with the basics—chef's knife, baking sheet, cutting board, measuring cups, etc—so I could keep us (mostly) healthy and do the occasional recipe development from sparse rentals and tiny hotel rooms. What I brought with us was enough, but then we started unpacking our kitchen and I was reunited with my baking pans and stand mixer and food processor and cookbooks! I'm rediscovering all of the little things I've curated over the years and it's pretty wonderful.
Because moving and starting a new business is exhausting, I've been doing something that's a little odd for me: I've been cooking from my cookbooks. What a revelation, right? Instead of simply reading them like good novels, I'm actually using them for their intended purpose. Sometimes it's nice to follow someone else's recipe word-for-word and give your mind a breather. This week, I've been letting Katie and her Pure & Beautiful Vegan Cooking book do the heavy lifting.
Katie's cookbook is inspired by her life in rural Alaska and if you're like me and are jonesing to visit there, it'll simultaneously calm and stoke that desire. Her recipes are vibrant, comforting, and very approachable. I'm most looking forward to making the vanilla french toast with maple roasted strawberries (for Aaron because he loves french toast), healthier yakisoba, and broccoli and tofu pad thai. I love Asian-inspired flavors, which is why I started with an old favorite that I hadn't enjoyed in years: vegetable lo mein.
Katie created the recipe after being inspired by some awesome lo mein from an Asian market in Anchorage, but unlike take-out, her vegetable lo mein is much less greasy and in my opinion, much more tasty. I love that it's loaded with cabbage, mushrooms, carrots and noodles, all tossed in a sweet-salty sauce that'll make you debate going back for seconds and thirds.
Thank you so much for sharing your recipe, Katie! I think we've found our new go-to vegetable lo mein.